Vegan Raspberry Pavlova For The Big Jubilee Lunch
---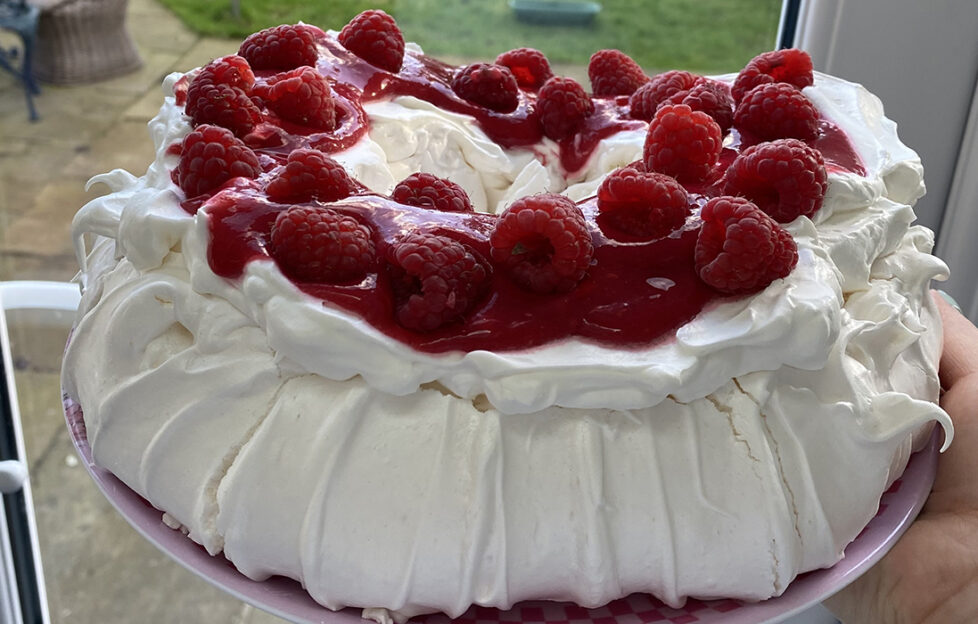 For a showstopping dessert to impress everyone, even those not quite convinced by vegan food, this recipe from Bake Off's vegan chef Freya Cox is the perfect choice.
Most of the time is spent baking the pavlova and leaving it to cool. Mix up the toppings as much as you like, it really is a dessert to please everyone! 
This pavlova is perfect to serve at a Big Jubilee Lunch too. A once-in-a-lifetime event, this year's Big Lunch is set to be a cracker. Whether it's sharing a cuppa with a neighbour or a bash in the street, we're invited to join millions of people across the UK to share food and fun between June 2 and 5.  Sign up for your free pack to get started!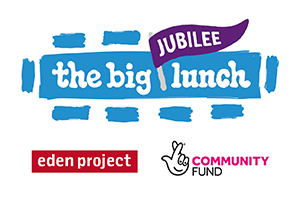 Preparation Time: 30min
Cooking Time: 2hrs 30min + cooling
Serves: 6-8
Preheat the oven to 100°C fan. Line a large baking tray with parchment. Draw round a plate to create a circle roughly 23cm. Then use a glass to draw a smaller circle inside it. 

Use a small amount of apple cider or lemon juice on kitchen paper to wipe around the bowl of a stand mixer, or a large bowl, to remove any grease. For best results use a stand mixer fitted with a balloon attachment.  

Whip up the aquafaba and cream of tartar on medium speed, then on high until it reaches stiff peaks. Turn down to medium and add the caster sugar 1tbsp at a time, ensuring each is fully incorporated. Add cream of tartar and whisk on high until the mixture looks glassy and sticky.

 

Spoon the meringue onto the parchment in a wreath shape. Use an angled spatula or the back of a spoon to create smooth strokes up the sides. Bake for 2½hrs. Once baked, turn the oven off leaving the door shut and the pavlova inside until  completely cool.

 

For the coulis, blitz raspberries and icing sugar in a food processor until very smooth. Sieve into a jug removing all seeds. No food processor? Mash the raspberries until smooth, then add the icing sugar before sieving.

 

To serve, whip cream and icing sugar together until it reaches soft peaks. Spoon across the top of the pavlova. Pour over spoonfuls of coulis, then arrange the fresh raspberries on top. Add the toppings just before serving the pavlova as the cream will soften it. Enjoy!