Eat Your Greens Filo Pie
---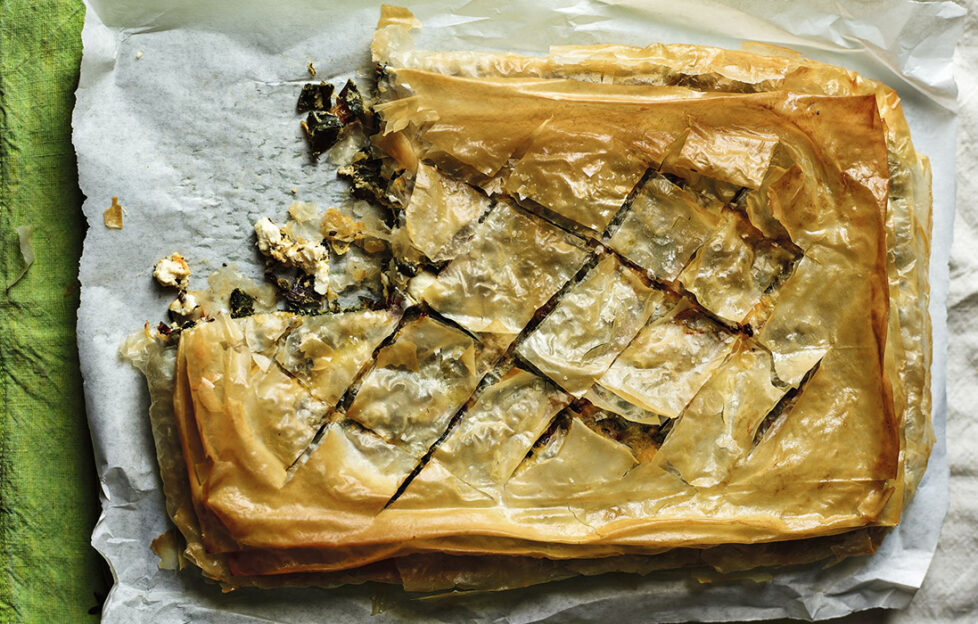 Photography: Dan Jones
Higgidy have a saying: "everything's better with feta". And it's true. Its rich zinginess seems to enhance the flavour of whatever you pair with it – greens in particular. This zesty version of a classic Greek spanakopita is wonderful served warm, and when cooled and cut into wedges makes a great lunchbox treat. And with British Pie Week coming up (March 7-13) it's nice to have a new recipe to try!
Serves: 6
Cooking time: 45min
Preheat the oven to 200°C, Fan Oven 180°C, Gas Mark 6. If the greens have not been pre-washed, give them a really good wash. Pick the leaves from any tough white stalks (particularly on spring greens) and place in a large saucepan with a few tablespoons of water and a pinch of salt. Cover with a lid and cook over a low heat for a few minutes until they have shrunk down and wilted. Pour into a colander and allow to cool for a few minutes. Use your hands to squeeze as much water from the leaves as you can, then roughly chop and tip into a large bowl.
Heat the oil in a small frying pan, add the onion and a pinch of salt and cook over a medium heat for 5-7min until softened but not brown. Add the spring onion and cook for a further 4min. Add the onion mixture to the chopped greens along with the lemon zest and chopped herbs. Season generously with salt and freshly-ground black pepper. Stir well so the seasoning and the herbs are evenly mixed through the greens.
In a bowl combine the eggs and crumbled feta cheese. Stir the cheesy mixture into the greens. Don't be tempted to overmix, it's lovely to taste some chunks of feta when the pie is warm.
Melt the butter in a small pan. Brush the rectangular tin with butter and arrange a sheet of filo pastry in the base, allowing the edges of the pastry to overhang. Brush with melted butter and lay 3 more sheets of pastry over the top, brushing each sheet with butter all over as you go. Pack the filling into the pastry case before folding the edges of the pastry into the middle of the pie and arranging the final 3 layers of filo over the top. Score the top lightly.
Bake for 30min, or until the filo is golden and crisp and the filling is piping hot. Allow to cool slightly before cutting into squares.
Cook's Tip: This is great with a thinly sliced cucumber tossed with a little dill and some freshly squeezed lemon juice.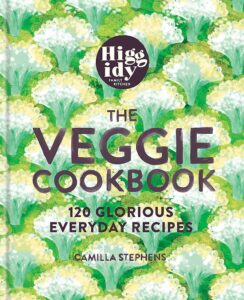 Higgidy: The Veggie Cookbook by Camilla Stephens is published by Octopus, £20, www.octopusbooks.co.uk and available from Amazon.