Myth & Legend in Fiction
---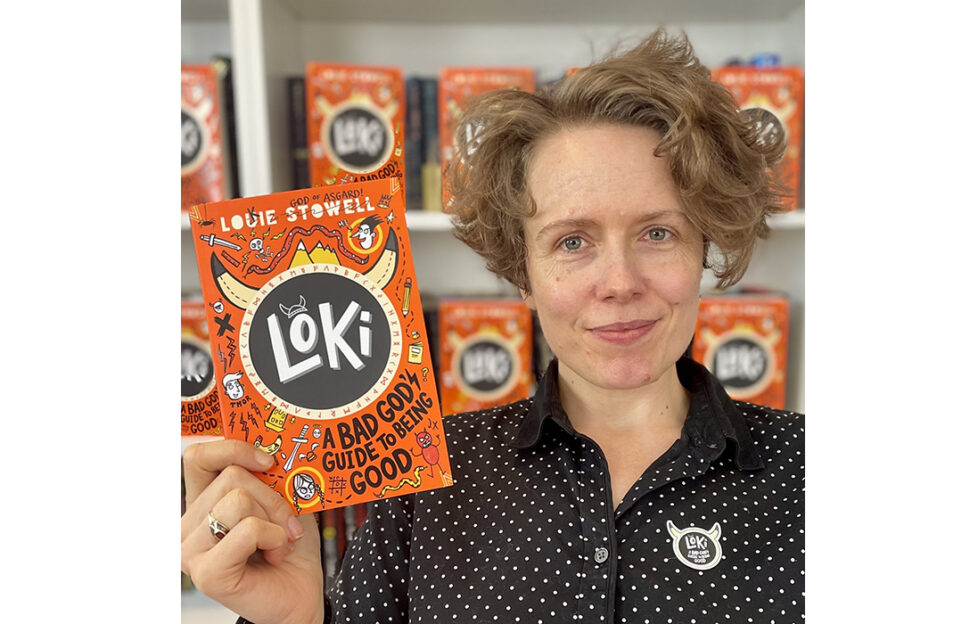 Author Louie Stowell
Celebrate the power of myth and magic at this year's Bradford Literature Festival. We are joined now by three authors from the festival, as they tell us their favourite myth…
As children, we all grow up hearing about myths and legends. They are the subject of storybooks, a springboard for popular films, or else told in hushed whispers around campfires on holidays. We feed off myths when we are young – able to believe in the magic, the external battle between good and evil, to suspend disbelief and think that maybe the myth had some grounding in reality, somewhere. But the ability to believe is something we lose as we grow into adults – a slow trickling away of the magic.
At this year's Bradford Literature Festival, we are celebrating the power of myths and magic as part of our family programme, which is free for everyone to come along to. We have themed events around myths, legends, monsters and fairy tales – because everyone needs a bit more magic in their lives.
As a reader, myths and magic offer the ultimate escape from reality – and for the writers out there, even if you are not planning on penning the next epic fantasy or writing a book of fairy tales, myths can still provide excellent writing inspiration. They can encourage you to look at the magic all around you – finding magic in nature, for example, when describing that perfect setting. They can encourage you to make the impossible possible, within the pages of your book. They can make you think bigger and brighter in your writing – create that character that is a little bit out of the ordinary, like Icarus and his desire to fly. Or think about upping the stakes in the story you are writing, taking inspiration from myths like Pandora's Box.
So maybe it's time to celebrate the power of the myth a little more? To help with that, here are three authors who are appearing at this year's Bradford Literature Festival, telling us what their favourite myth is and why.
Radiya Hafiza, author of Rumaysa A Fairytale, a Waterstones' BOTM, and Rumaysa Ever After, published by Macmillan Children's Books
"When I was a teenager, I went on a school trip to the Rhine Valley in Germany. It's a beautiful, vast river, lined by greenery and cliffs. There is a point along the Rhine called 'Loreley Rock', named after a siren called Loreley who sang sailors to their demise. I was fascinated by this myth and began looking into it more: who was Loreley, what was her story? I began to write of her backstory and wondered how much of it could be true. Something I love about myths is that they carry history within them, a message from a particular time and place. Loreley may have just been a heartbroken girl who fell into the river, or a vengeful spirit that haunts the Rhine, but her tale has stayed with me as an example of how stories can make a place more than what it seems."
More information on Radiya Hafiza and her books can be found at radiyabooks.wordpress.com.
Thiago de Moraes, award-winning author, illustrator and comic artist
Thiago's books include A Mummy Ate My Homework and Myth Atlas, a compendium of legends from around the globe.
"I grew up in Brazil, where we were spoilt for choice with myths and legends from Europe, Africa and Native South American cultures. The house was filled with books, and my favourite was a collection of African-Brazilian tales called African Legends of the Orisha.
"Some were funny, others were tales of bravery, love or war, and what I liked most about it was the fact the stories hadn't been changed to sound like toothless modern fairy tales. The legend I liked the most was about trickery; it told of how Exú, god of the crossroads, cunning and lots more, tricked two farmers who had forgotten to give the god his usual offerings. The lack of respect had made the god very cross, so he put on a pointy hat, red on one side, white on the other, and walked the field between the farmers, saluting both. After Exú left, the two men, who had been best friends until that day, started arguing about the colour of the stranger's hat. One said it was red, the other was sure it was white (they were both right, of course). The farmers got really worked up, the argument grew into a fight, at some point hoes and spades came out and the former buddies ended up bumping each other off. Lesson learnt: don't make a god angry…
"Not the cheeriest of tales; but I was, and still am, fascinated by the cleverness of Exú's trick and the grimness of the result.
It was also a good reminder that losing an argument might not be as bad as it seems, if we look at the alternative.
Thiago de Moraes' event at Bradford Literature Festival, 'Drawing Myths and Monsters' takes place on Saturday July 2, www.bradfordlitfest.co.uk/event/drawing-myths-and-monsters/.
Louie Stowell, bestselling children's author and illustrator, whose books include Loki: A Bad God's Guide to Being Good
"One myth that's stuck with me since childhood is the story of a cursed ring that makes anyone who wields it turn on the people around them. There are lots of versions of it but my favourite is the Norse one. In that, the trickster god Loki accidentally kills a magician's son (who's disguised as an otter at the time) and steals a ring from a dwarf (who is sometimes a fish) to pay the magician to make up for his son's death. The dwarf curses the ring and everyone who owns it afterwards kills their loved ones and/or dies.
"Norse myths can be brutal but they're ALWAYS weird, and it's that weirdness that inspired me to write about them. Loki stories captured my imagination in particular because he causes so much chaos and trouble.
Chaos and trouble lead to excellent stories.
Louie Stowell's event at Bradford Literature Festival, 'Loki: A Bad God's Guide to Being Good', takes place on Saturday July 2. More details at www.bradfordlitfest.co.uk/event/loki-a-bad-gods-guide-to-being-good/.
---
Bradford Literature Festival is an annual arts event and year-round cultural outreach programme that hosts respected authors, poets, speakers, musicians and artists from Bradford, from the UK, and from around the world.
Founded in 2014, BLF is now a key event in the UK cultural calendar and the most diverse literature festival in the country. Find out more about Bradford Literature Festival's Family Programme here.  
---