Moving Mountains Asian Slaw Burger
---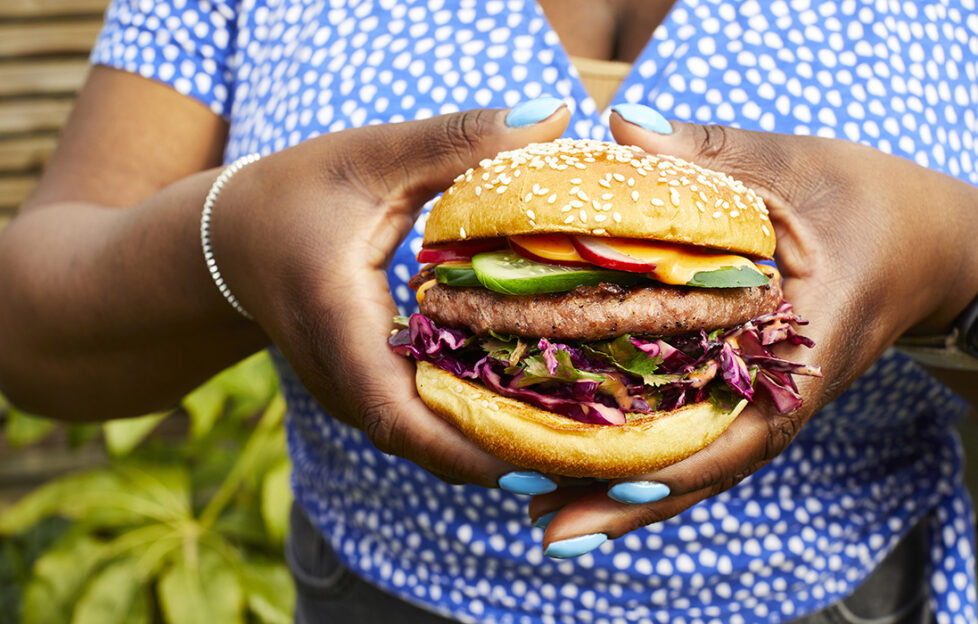 Moving Mountains, ground-breaking innovators of plant-based meat and fish alternatives, have a brilliant recipe using their plant-based No-Pork Sausage Burger. A mouthwatering choice for your barbecue selection…
Serves: 2
Preparation time: 15min
Cooking time: 15min
First make a quick pickle by bringing vinegar, water and sugar to boil in a small saucepan. Once boiling, take your pan off the heat and add the sliced radish and cucumber. Set the pan to one side and allow to cool.
Next, cook the Moving Mountains Sausage Burgers – follow the instructions on the packet.
While the Moving Mountains Sausage Burgers cook, make the slaw. Finely slice all the ingredients then add to a mixing bowl and toss together. Season with salt and pepper.
Toast the burger buns in a dry pan.
Assemble the burgers. Start with piling up the slaw on the bottom half of the bun, then add the burger patty and top with the pickles. Close the burger with the top bun.
---
Pick up this week's issue of My Weekly which comes with an extra mag on barbecuing! Inside find an amazing 26 recipes and some great tips on creating the perfect summer party! Magazine on sale from July 19. Check out our latest subscription deals, too!