My Weekly Special 100 – Out Now!
---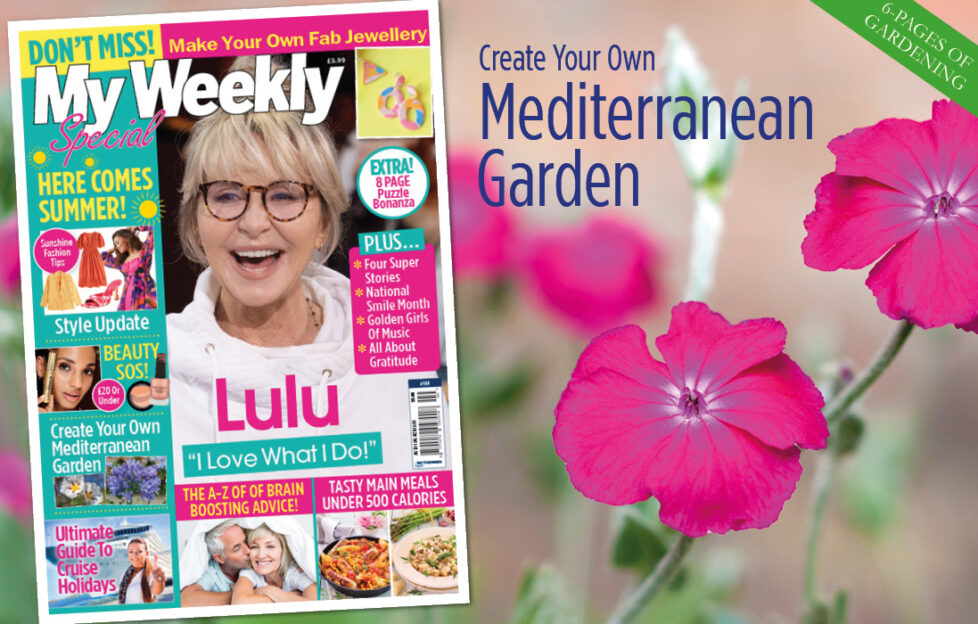 Our latest Special is in shops now. It's brimming with enticing summery ideas, to lift your spirits and widen your horizons…
We chat to Lulu, and recall some songbirds from the 60s
Into the Garden – go Mediterranean-style with lovely drought-resistant planting
Travel – Make your cruise holiday plain sailing!
Our pick of summer fashion, accessories and make-up
Be thankful for small mercies! We're aiming for contentment
Healthy at 50+ – this month, pre-diabetes, cycling… and do you need to do 10,000 steps?
Smile Stealers – surprising things that can damage your teeth
Bold colours for your home, plus lovely stationery
A-Z of brain-boosting healthy habits
Craft – bright step-by-step jewellery
Main meals under 500 calories… tasty and filling too
Food and drink news – fab new summery treats
Love Reading with Susan – the latest holiday novel releases
Wonderful fiction from Jim Hall, Ellie Holmes, Lisa Allen, and our Finding Molly column
8 pages of fun and fiendish puzzles!
Plus our monthly favourites, Every Picture Tells A Story, Fit & Healthy, and so much more…
---
On sale from May 11, 2023, only £3.99! Why not click here and subscribe to the four-weekly My Weekly Special? Your first 3 issues are just £11.97!