No Bake Maple Ganache Brownies
---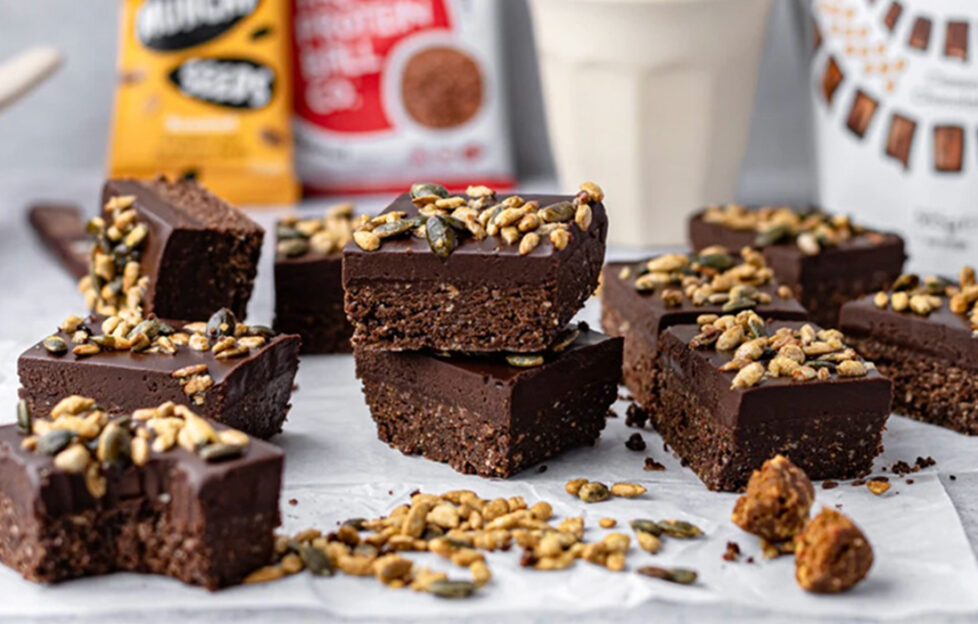 Easy to make, and so impressive. Just watch them disappear!
Makes: 10 squares
Preparation time: 20min
Cooling time: 3hr or overnight 
Line a large loaf tin with baking paper and lightly grease with spray oil or coconut oil. Place porridge, seeds, almonds and cacao powder into your food processor and blend so that you have an even fine crumb. Transfer mixture to a bowl. Add dates, almond butter, and protein balls to the food processor and blend to form a paste.
Break up the paste and return the dry ingredients to the food processor. Blend until you have a dough that holds together between your finger tips; it shouldn't be sticky. Place mixture into prepared tin and press down with your finger tips and spread evenly.
Mix together cacao powder and melted coconut oil in a jug using a whisk.
Add the maple syrup and whisk gently as you don't want the mixture to split. If the ganache splits (looks grainy) add 1-2 tbsp of boiling water and gently whisk to create a silky smooth consistency. Pour over the brownie base. Sprinkle seeds over the top and allow to cool at room temperature for 1 hour before placing into the fridge to set for at least two hours or overnight.
Slice into ten thick bites. Store in the fridge in a sealed container for up to 2 weeks.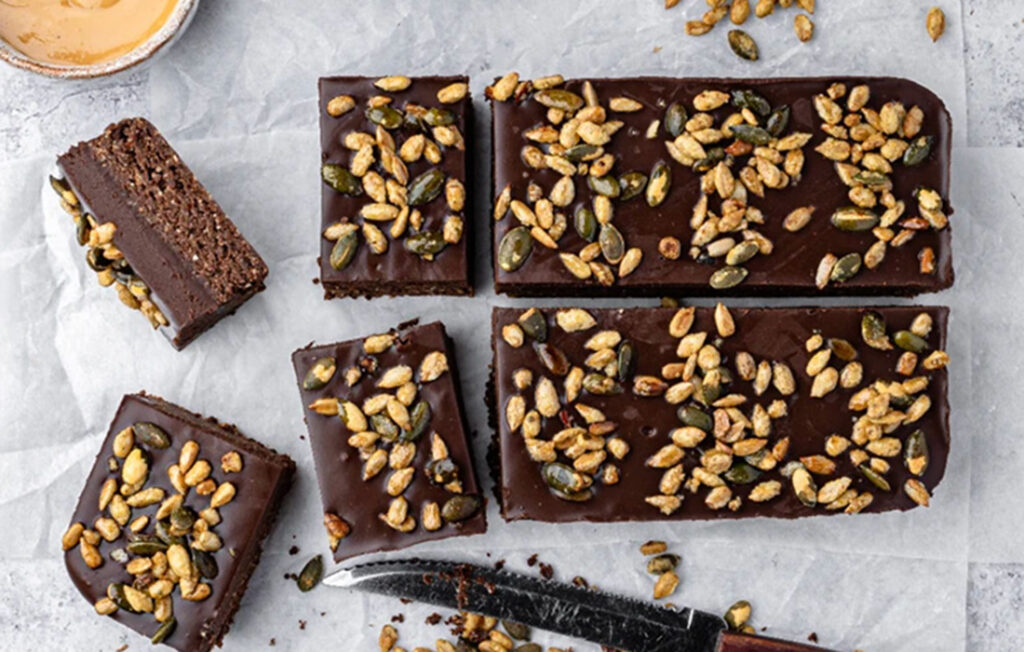 ---
Look out for some brilliant summer dip recipes in our current May 13 issue! You can buy a single copy from magsdirect.co.uk or we have some very special subscription packages too. The latest deals are here.