Lamb Neck and Padron Pepper Skewers
---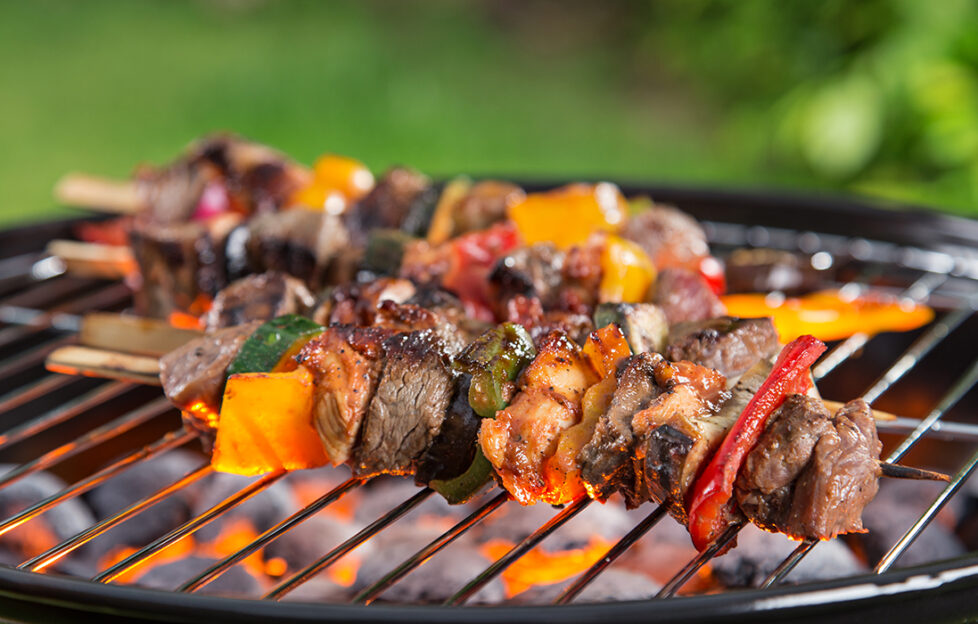 As recommended by Marc Williams, Cookery School Director at The Grand, York, these punchy spiced skewers will lift your barbecue to the next level!
Preparation Time: 15min
Cooking Time: 8min + 30min-12hrs marinating
Makes: 4 skewers
Combine the yoghurt, lemon juice and garlic. Season and split the mixture in two, keeping half to serve with the cooked meat.
Stir all the spices (cumin, coriander, turmeric and allspice) into the remaining yoghurt mixture.
Score the lamb fillet lightly with a knife and cut into chunks. Coat the meat evenly with the spiced yoghurt mixture. Allow to sit for 30min at room temperature, or cover and chill for up to 12hrs.
Feed the chunks onto the skewers, alternating with a Padron pepper.
Place the skewers onto the barbecue for 4min per side, or until the lamb has reached 60°C and achieved a good char and colour.
Serve with the remaining yoghurt and wilted seasonal greens or salad.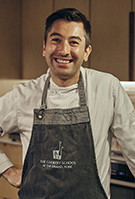 Marc's Top Tip: "Temperature control of both the barbecue and the internal temperature of the meat is vital. Medium rare is a temperature, not guesswork! So, invest in a temperature probe which will allow you to get consistent results every time."
Find more easy, tempting recipes in My Weekly magazine every week. Often healthy, always delicious! Pick up your copy in newsagents and supermarkets, or subscribe to have your issue delivered.