Chicken Tikka Masala
---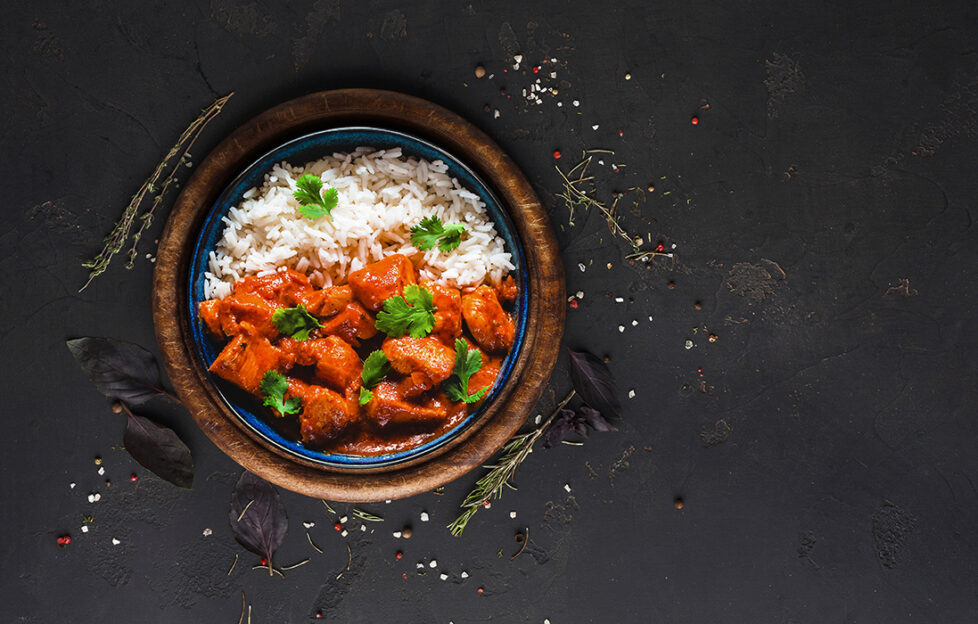 Ballymaloe Original Relish adds extra depth to this creamy tomato-based curry, with its delicate blend of spices enhancing the flavours of this mild yet moreish fusion dish.
Expertly crafted from a family recipe with a tasty blend of tomatoes, sultanas and spices, Ballymaloe Original Relish is the perfect partner to any sandwich and a wonderful addition to a range of classic dishes.
Preparation time: 15min
Cooking time: 25min
Serves: 4
Add the rice to a large saucepan of boiling water and cook for 15min.
Melt the butter in a heavy-bottomed saucepan over a low heat. Add the onions and garlic. Then cover and cook for 8-10min, stirring regularly until the onions have softened.
Add the chicken pieces and season with salt and pepper. Cook for a further 5min, stirring regularly.
Add the coconut milk and curry powder. Simmer for 10min with the lid off, then add the Ballymaloe relish and enough lime juice to taste.
Season to taste and serve with boiled rice.
---
Pick up the latest issue of My Weekly magazine for more tasty recipes, plus lots of friendly advice and uplifting content.