Vegan French Toast With Berry Compote
---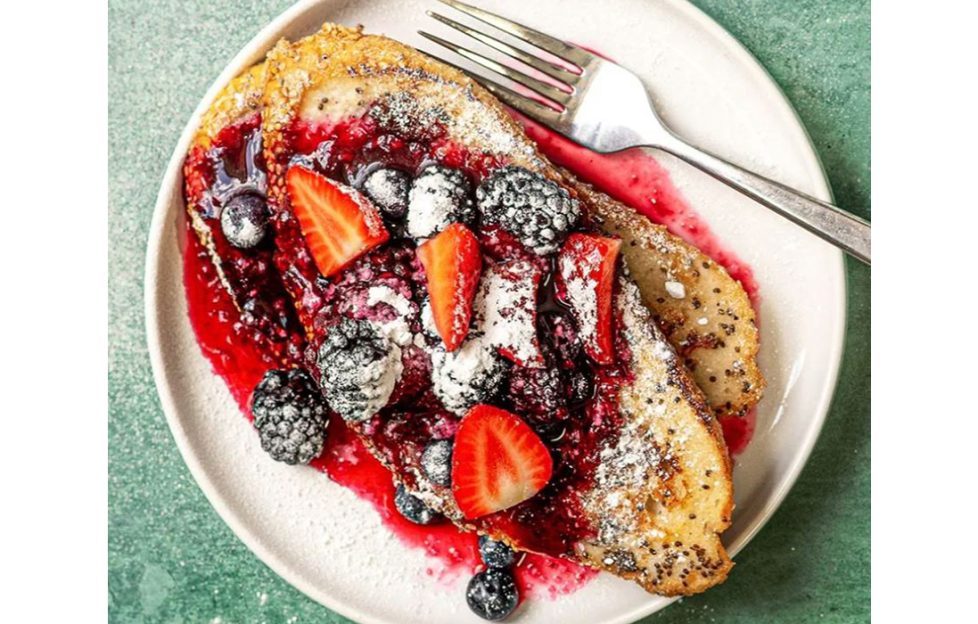 A beautifully simple brunch dish with flavours of ripe berries, cardamom and lemon juice, plus a wonderful crunch from the fried bread and crispy chia seeds.
Preparation Time: 15min+15min standing
Cooking Time: 30min
Serves: 4
Crush the cardamom pods to remove the seeds, then grind them. Mix together all of the French toast ingredients and leave for 15min to allow the chia seeds to do their thing (they work wonders as an egg substitute as they help to 'set' the liquid).
While the liquid is resting, put your berries in a small saucepan with the sugar and lemon juice and bring to the boil. Turn the heat down and simmer for 8-10min, until the compote is thick and glossy. Turn off the heat and allow to cool slightly.
Once your French toast liquid is a little thicker, dip your bread in for around 10secs each side; you want the bread to be spongy without falling apart in your hands. Heat 1tbsp U:Me Coconut Oil Blend per batch (2 slices) on a medium-high heat and pan-fry the bread for 4-5min on each side until you get a brown crust and crispy chia. Keep warm.
Assemble the French toast by cutting the slices in half and stacking them. Pour over the compote, scatter over the fresh berries and finish with a liberal dusting of icing sugar.
Find more enticing, easy recipes in every issue of My Weekly magazine. Often healthy, always delicious! Find us in newsagents and supermarkets or subscribe for a great money saving offer!