Rustic Ribollitta Stew
---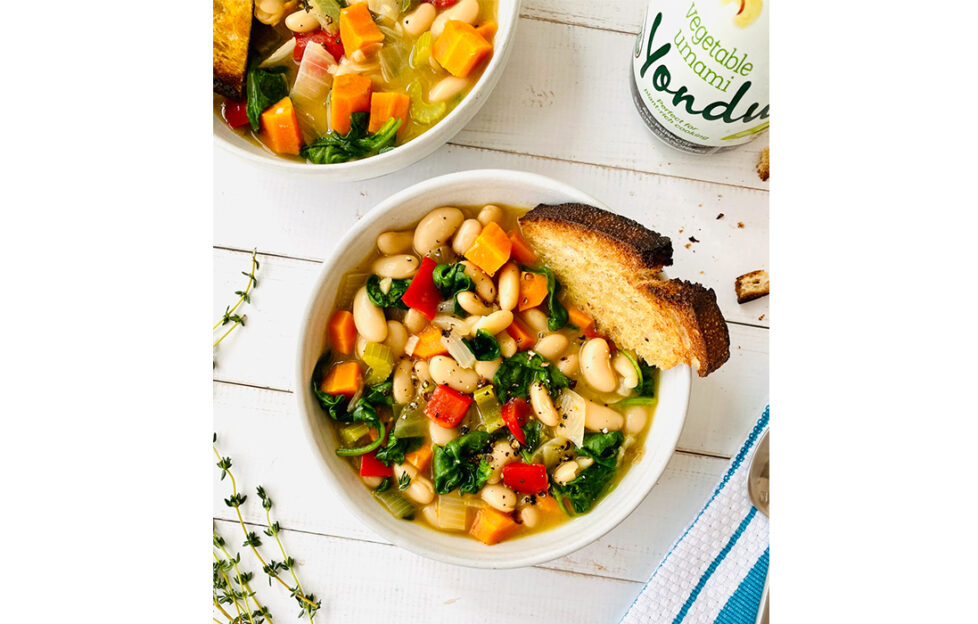 Lighter than a stew, but chunkier than a soup, this Mediterranean-inspired meal will be on the table in no more than thirty minutes!
Cooking time: 30min
Serves: 2
In a pot over medium heat, combine olive oil, onion, carrot, celery, peppers and garlic and stir-fry for 5min.
Add flour and stir well. Add water and Yondu and stir again.
Once it starts boiling, add beans and thyme and let is simmer for 5min covered with a lid.
Turn off the heat and stir in fresh spinach. Stir until spinach is wilted.
Rub some fresh garlic and drizzle olive oil on the slice of bread before toasting it. Serve the stew with this toast on top, adding some freshly-ground black pepper.
Cook's tip: You can use gluten-free flour or corn starch instead of wheat flour if you want to keep it gluten-free.
---
Find more enticing, easy recipes in every issue of My Weekly magazine. Often healthy, always delicious! Find us in newsagents and supermarkets or subscribe for a great money saving offer!