A Chat With The Queen of Saga Margaret Dickinson
---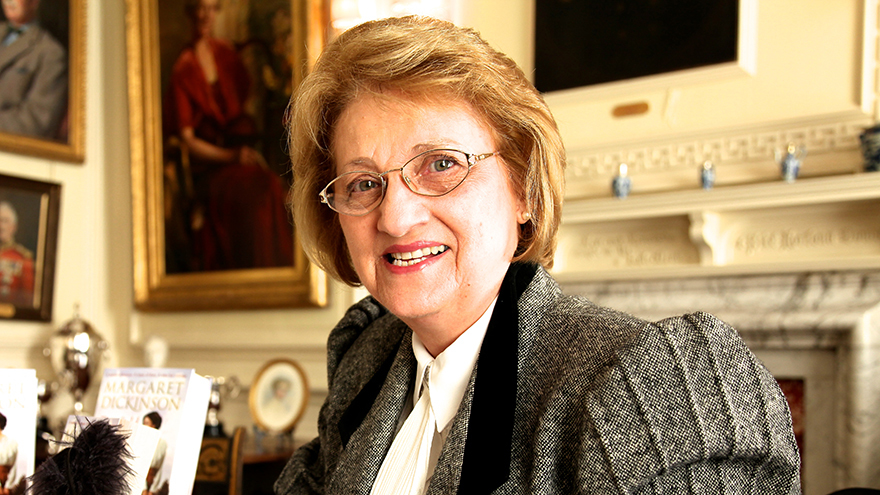 Daughters of Courage (Macmillan PB, £6.99, out February 9) is the latest novel from the Sunday Time bestseller Margaret Dickinson. It continues the story of Emily Ryan, once a buffer girl in a Sheffield factory, now the owner of her own business.  But as the Great Depression gathers and war looms, can Emily keep her fortune and her family safe?
Daughters of Courage continues the tradition of strong women and rivetting plots which are the hallmark of Margaret Dickinson's  many novels.
But just what inspires and drives Margaret, undisputed Queen of Saga, to keep us entertained?
Susan Watson asks the questions.
Your new book, Daughters of Courage, is set in Sheffield during the Great Depression in the 1930s. What inspired you to choose this era for the book?
This is a sequel to The Buffer Girls, which started in 1920.  I wanted to carry on the storylines from the first book through the hard times of the 1920s and '30s to show how Emily managed to prosper whilst still helping her family and friends too.  It was natural then to carry it on through the Second World War, bringing in the next generation.
What research was involved for this book?
Fortunately, there are a number of publications about Sheffield in those years so I was able to mention local events, such as the city's unemployment in the 1930s and then its preparations for war, the Sheffield Blitz of December 1940, and the conversion of some factories to the manufacture of munitions.  Local newspapers of the time were invaluable.  And, as always, I also included national events, which affected everyone.
Do you enjoy the process of doing historical research for your books?
Very much, but I have to be careful not to get side tracked by interesting items that I really shouldn't be reading because they are nothing to do with what I'm supposed to be researching!  But occasionally, I will see something that will give me a new idea to include in the current book or even a theme for a whole new novel.
This is a sequel to the hugely popular Buffer Girls – how has Emily's character changed and developed?
Emily is now married to Trip and running her own buffing workshop.  Throughout Daughters of Courage she expands her business, despite the difficult economic times but never loses sight of those closest to her.  She is a clever businesswoman, but is always ready to help others, who have fallen on hard times.
You had your first novel published at the age of 25 and have since become a Sunday Times Top Ten bestseller – how does that make you feel?
There were a lot of struggles and disappointments along the way in the early years when I had several rejections.  It was a steep learning curve, but now, I feel it was all worth it!
Your books often feature strong women as the central characters – who's been your favourite character from all your books and why?
I suppose the answer should be "the one I'm writing about now", which of course at this moment is a character my readers have yet to meet.  With each new book the main protagonist must become my favourite for the time it takes to write that book.  I have to feel an enthusiasm and excitement for her so that my readers will be able to identify with her.  However, out of the novels already published, it would have to be Esther Everatt from the Fleethaven Trilogy.  She was the epitome of a strong woman and Plough the Furrow, in which she first appeared, helped me achieve my ambition to be published in paperback.
Which authors do you admire? Who inspired you when you were growing up?
I studied Jane Austen's Pride and Prejudice at school and it became my "blueprint".  Inspiration for writing sagas definitely came from Catherine Cookson.
What was the last good book you read?
For pure pleasure, I read crime and thriller novels; anything by Lee Child, Peter James, Peter Robinson and so on.  I have just finished reading Peter James' latest Roy Grace novel, Love You Dead.  Brilliant as ever!
You're currently on a book signing tour – what do you enjoy most about getting out to meet your fans?
It's a great thrill when readers come year after year to have a book signed and when they tell me they have the whole collection, it's a great feeling.  I do enjoy feedback from readers too; that way I find out what they like and maybe what they don't like!  I never stop learning.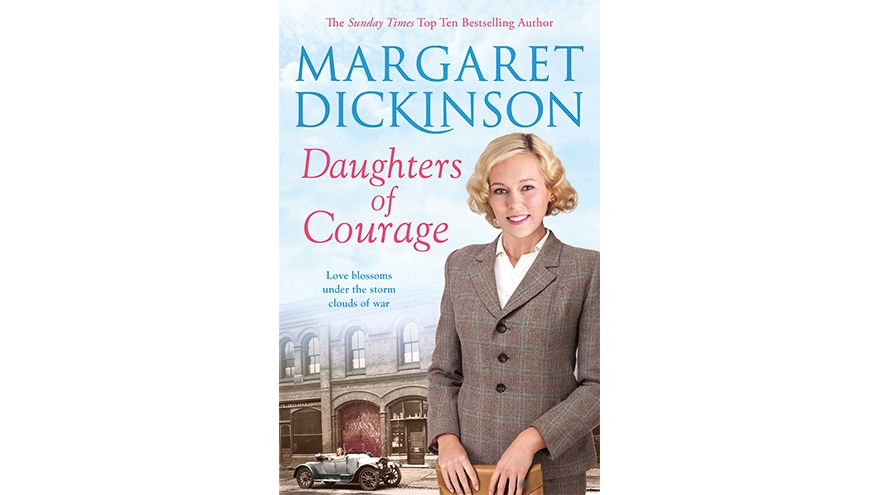 More author chats