Northanger Abbey by Jane Austen: An audible book to relax with
---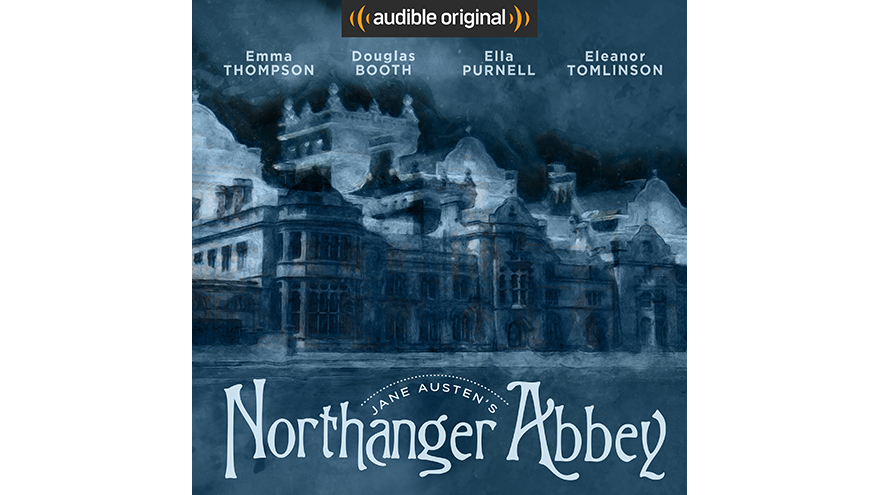 Do you know your Wickham from your Willoughby? Your John Thorpe from your Henry Tilney? We're commemorating the 200th anniversary of Jane Austen's death with a quiz in this week's issue!
If you want to refresh your memory, why not  download a copy of audible book Northanger Abbey. It has been reissued to commemorate the life of this wonderful, timeless writer.
Join ingénue Catherine Morland as she enjoys the delights of Bath before skipping to Northanger Abbey with her new friend Eleanor Tilney.  Dark and foreboding, it's a place she's convinced holds skeletons in every closet!
Encouraged by the teasing of Eleanor's brother, Henry, Catherine imagines scenarios more lurid than any Mrs Radcliffe novel! But even Henry couldn't have thought Catherine would start to believe that his father murdered his mother.
Has Catherine gone too far? Will she lose Henry's affections – all will be revealed by the all-star cast of this super audible version of Northanger Abbey.
Playing Jane Austen as narrator of the story, Emma Thompson is joined by Lily Cole,  Douglas Booth, Jeremy Irvine, Eleanor Tomlinson  and Ella Purnell.
Northanger Abbey is available to preorder now and will be available to download from 18th July
More Reviews