Thirteen | Steve Cavanagh
---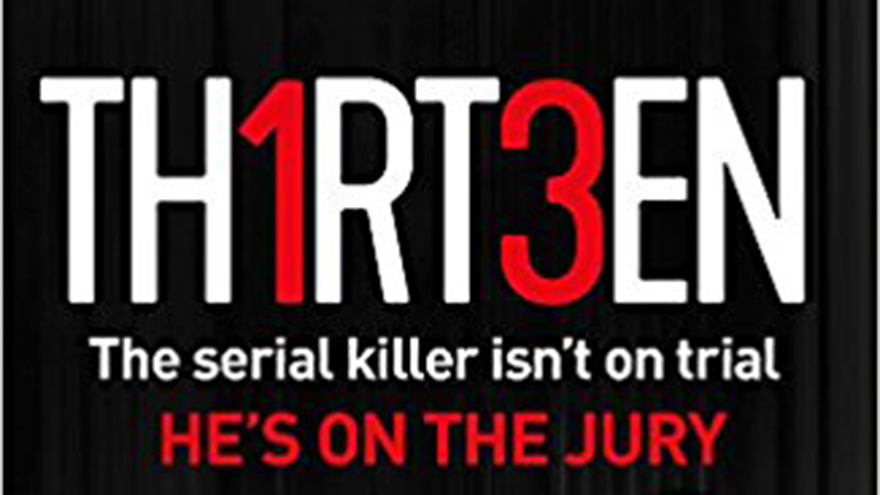 REVIEWED BY KAREN BYROM
A courtroom drama that is as gripping as it is gruesome!
The last place a serial killer wants to be is in court, isn't it?
So why is Joshua Kane so keen to infiltrate Manhattan's Criminal Court proceedings? So eager, in fact, that he will kill a potential juror and assume his identity to take his place on the bench for the trial of the century.
Rising film star Bobby Solomon is accused the murder of his wife Ariella and his head of security Carl Tozer. According to the police investigation, he found them in bed together and killed them both.
With Bobby refusing to give an account of his whereabouts on the night of the murder, things aren't looking good for the accused. All the forensic evidence stacks up, too. There are prints belonging to Bobby on the baseball bat used to kill Tozer and on the dollar bill that is found in Tozer's mouth, carefully folded into a butterfly shape.
But defending lawyer Eddie Flynn is sure of his client's innocence and determined not only to get him off but to track down the real killer. As he investigates the evidence, will he make the connection between other murders that have taken place in various states?
Closing in on the killer
With jurors on this case dropping off at an alarming rate, it doesn't take Eddie long to realise that Ariella and Carl's killer is closer than he'd thought. But will he identify him in time to prevent more murders from being committed and his client receiving a life sentence in jail?
What an incredibly clever courtroom drama. With alternating chapters from both Flynn and Kane's point of view, the reader knows from the outset that Kane is a sadistic twisted killer who will stop at nothing to get what he wants. But what has made him his way? What are his motives? And crucially, can he be stopped.
Heart-stopping action
Then we have Flynn, hero of Steve Cavanagh's earlier books, tortured by the past, determined to do what's right for his clients and for victims everywhere. And if that means putting himself in danger, so be it…
There's no danger of a dry courtroom drama here! With short chapters, alternate points of views and murder, mayhem and stunning revelations on every second page, the pace of this book is cracking, the action heart-stopping.
Putting a serial killer in the juror's box rather than the dock is an audacious thing for an author to do. But Steve Cavanagh pulls it off superbly with Thirteen.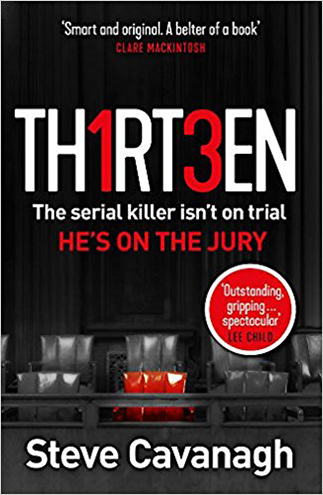 Thirteen by Steve Cavanagh is published by Orion in paperback, RRP £7.99
More crime novels reviewed for you: