Soup With A Smile
---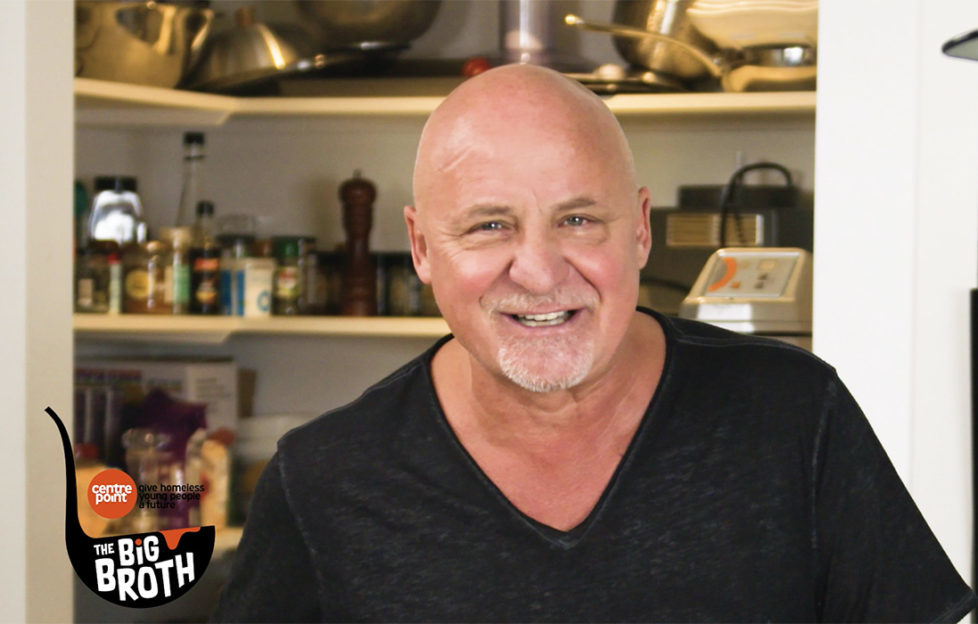 Aldo Zilli
Head to Centrepoint's celebrity pop-up soup restaurant… you never know who will be serving you!
A new celebrity-lead soup restaurant will be opening its doors for three days only from October 17-19 in the heart of Soho, London.
The idea has been cooked up to aid Centrepoint's Big Broth appeal with Richard Hammond, Lorraine Kelly and Angellica Bell each taking their turn on the hob to cook and serve up their favourite soup recipes to the public – all hosted by the pop up's Maitre D' Aldo Zilli.
The Soup with a Smile Pop Up's aim is to kick off the Big Broth's call to action to get the nation stirring up a soupathon of more than 30,000 bowls of soup on November 2, via soup parties at home, in the office or community. And the smile? Soupathon participants are invited to customise their soup with a smiley face with whatever comes to hand in the kitchen – croutons, basil, cherry tomatoes, grated cheese – to be shared on social channels using #TheBigBroth.
Soup will be served at Centrepoint's Dean Street Café, Soho with two lunchtime sessions per day, 12-1pm and 1– 2pm.
Diners can use the garnishes laid out of the table to add a smiley face – the more creative the better!
Soup lovers, snap up your tickets here!
Venue & Times
Where: Centrepoint, 54 Dean Street, London, W1D 6AE
When: Wednesday-Friday, October 17-19
Time: 12-1pm or 1-2pm
Nearest train station: Piccadilly Circus or Leicester Square
Follow Centrepoint on Twitter, Instagram or Facebook.