Kate Garraway's 24-hour Charity Challenge!
---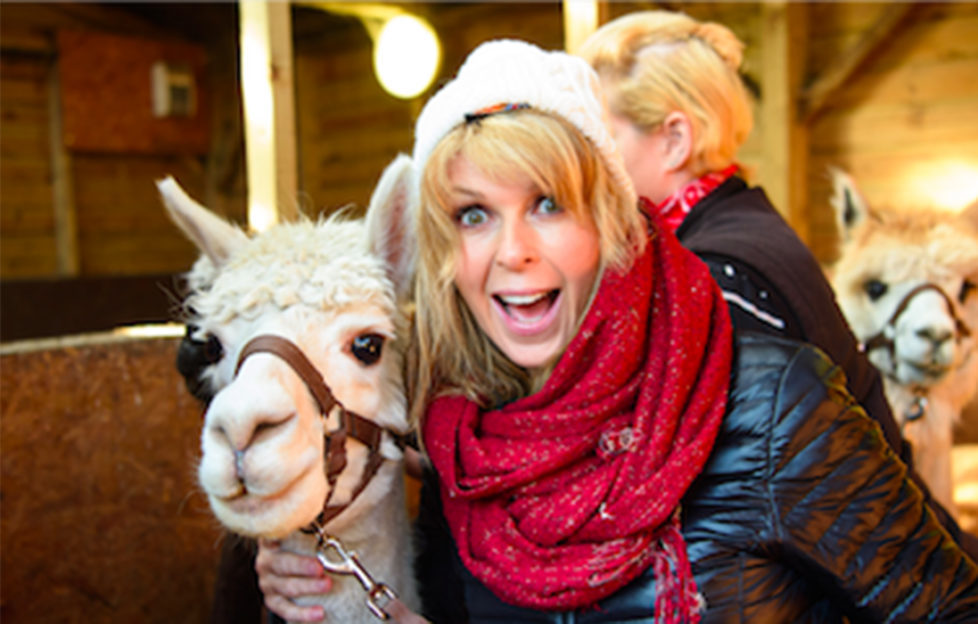 It's been a very busy week for radio presenter and TV star Kate Garraway…
This week, Smooth Radio presenter Kate Garraway took on the epic task of 24 jobs in 24 hours to raise money for Global's Make Some Noise, a national charity that helps disadvantaged children, young people and their families.
Powered by endurance and sheer determination, Kate job-hopped from window cleaner, personal trainer and train platform announcer to barista, shoe shiner and receptionist during her 24-hour marathon.
She cleaned the shark tank at Sea Life London; was Piers Morgan's runner at Good Morning Britain; appeared on stage in the West End musical Mamma Mia!; mucked out the pig enclosure at Vauxhall City Farm and warmed up the Loose Women studio audience at ITV.
Kate Garraway said,
I'm giving myself the busiest 24 hours of my life to highlight how easily small charities can get overlooked in our busy day-to-day lives – until we need them.
"If you're a parent and you've just found out that your child has an incurable illness, it doesn't matter if you're a lawyer, a TV presenter, a window cleaner or whatever, you need help – and fast.
"The small charities supported by Global's Make Some Noise give that vital help to thousands of people every day, often doing it in their own time, on top of their actual jobs.
"They are small charities that make a big impact and Global's Make Some Noise gives them a chance to be heard and raises vital funds so they can continue their incredible work."
To donate £5, £10 or £20 to Global's Make Some Noise text KATE5, KATE10 or KATE20 respectively to 70766.
For more information visit www.smoothradio.com.