One More Chance | Lucy Ayrton
---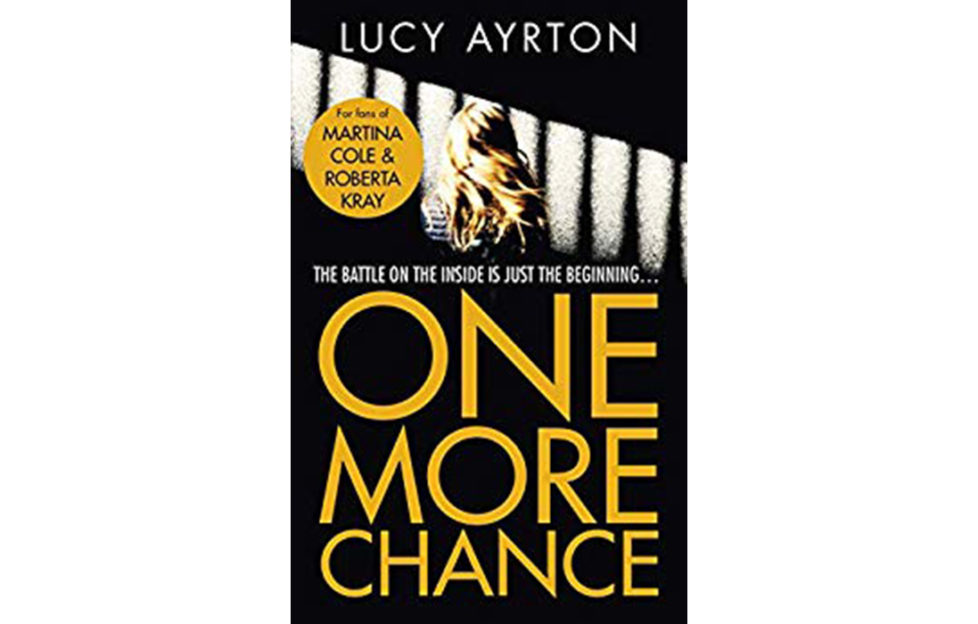 REVIEWED BY BARBARA BEATON
Dani hasn't had an easy life. She's made some bad choices and now she's paying the ultimate price; prison
With her young daughter Bethany, growing up in foster care, Dani is determined to be free and reunited with her. There's only one problem; Dani can't stay out of trouble.
Dani's new cellmate Martha is quiet and unassuming. There's something about her that doesn't add up. When Martha offers Dani one last chance at freedom, she doesn't hesitate.
Everything she wants is on the outside, but Dani is stuck on the inside. Is it possible to break out when everyone is trying to keep you in…
Gritty and brutally honest
Reading this, it was clear that the author has had extensive experience of women in the prison system, and it is well researched – something I always love in any book. As a result, it was gritty in its brutal honesty, but very well observed, offering factual information at the start of each chapter about the procedures prisoners will go through.
It was claustrophobic in places, but then I would imagine prison must be a claustrophobic experience!
Emotionally powerful
The characters were very well drawn and fleshed out – regardless of whether you like them or not! For example, the emotionally powerful writing made me feel intense sympathy for Dani at times, and yet at other times I just wanted to shake some sense into her!
The issues surrounding women in prison are openly tackled and yet this does not take away from the personal stories of these women and the emotional impact prison life has on them.
This story can get dark and hard at places, but you may just come away from it with a little more sympathy for some women who get caught up in this system… yes, they may have committed crimes, but is prison really the answer?
One More Chance by Lucy Ayrton is published by Dialogue Books in hardback and ebook, RRP £7.99, and available from Amazon
More gritty book reviews