Belle of the Back Streets | Glenda Young
---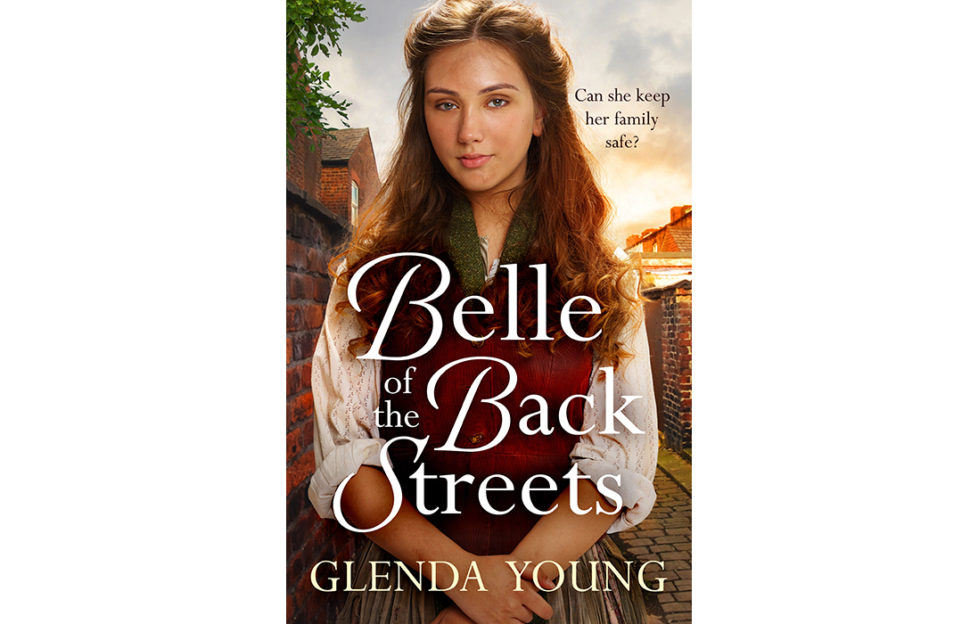 REVIEWED BY KAREN BYROM
In the world of historical saga writers, there's a brand new voice – welcome, Glenda Young, who brings a freshness to the genre with her debut novel Belle of the Back Streets
The story introduces us to Meg Sutcliffe, teenage daughter of a soldier newly returned from the battlefields of WWI. Broken by his experience, he dies shortly after his return, but not before he's introduced Belle to the rag 'n' bone trade.
As her younger brother Tommy goes down the mine, Meg, with her horse Stella pulling the cart, plies the streets of the small north-east mining town of Ryhope, calling for old clothes and scrap metal. Their mother meanwhile prepares for the birth of her third child.
The family face hardship and poverty, and also danger in the shape of their landlord, Hawk Jackson, who expects "favours" when they can't meet the rent. His actions bring tragedy on the family, forcing Belle and Tommy to hide an unspeakable secret.
Fortunately, all their neighbours aren't like Hawk. The small community looks out for each other, and Meg has the support of young miner Adam Smith and his family. She also meets a woman with a heart of gold, market trader Florrie Smith, who quickly becomes her protector.
Love and consequences
But even Florrie can't shelter Meg from the consequences of her liaison with charming ne'er-do-well Clarky, whose mantra in life is "love-em-and-leave-em".
Fortunately, Meg is made of strong stuff, facing the ups and downs of her life with fortitude, endurance and humour, even at the darkest times.
What a page turner! There's so much drama and action here, yet the story is well-paced, allowing the reader to enjoy the sense of time and place. With descriptions of the mining town, countryside and marketplace one really feels transported back in time. Whether Meg and Tommy are off to a funeral or to a miners' parade, the atmosphere is authentic, the history is accurate.
With the addition of warm characters, shady villains, and a strong, sympathetic heroine, Belle of The Back Streets has all the ingredients for an enthralling read.
I predict this will be a bestseller.
Belle of the Back Streets by Glenda Young is published by Headline in paperback, RRP £6.99, and available from Amazon.
Look out for an exclusive story from Glenda in this week's My Weekly (issue dated March 16, on sale March 12) plus the chance to win a copy of Belle of the Back Streets.
More like this: