The Bluebird Girls | Rosie Archer
---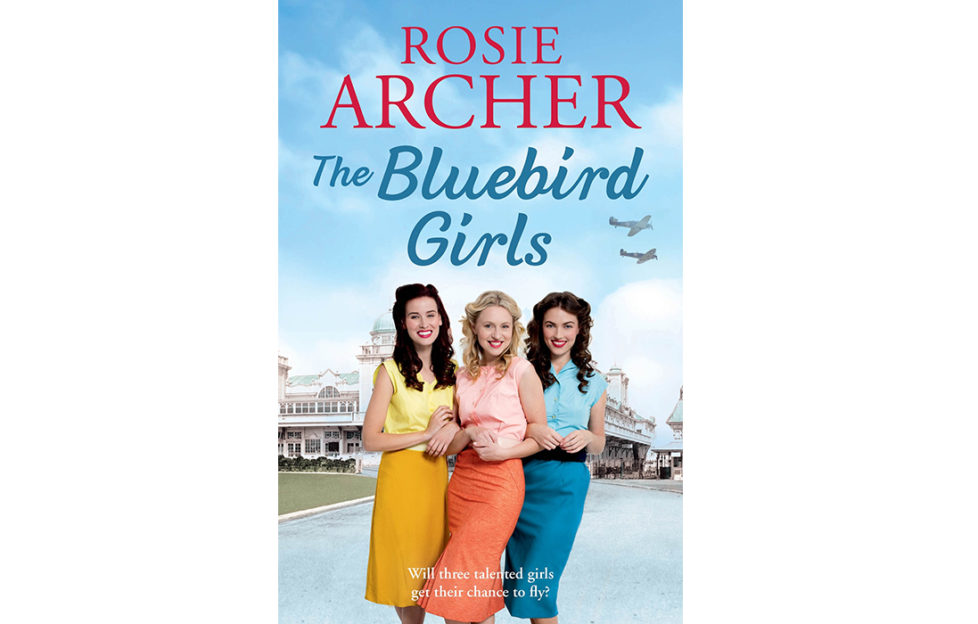 REVIEWED BY BARBARA BEATON
Heart-warming and at times gritty, you'll be pulled into the lives of these strong, resilient women…
This is the first in The Bluebird Girls series by this author (second book due out June 2019) and it really has the feel good factor – but without the bitter aftertaste of saccharin sweetness! I was drawn into the story immediately by the backstory of Rainey and her mother Jo as Rainey urges Jo to escape her violent husband (her father) after one too many beatings.
It's shortly before the official outbreak of war but there are shortages and life is hard as they try to rebuild their life together. Rainey's escape in life is singing and, urged by a teacher at her new school, she and her mother join a choir. There she becomes good friends with Ivy and Bea, and life starts to show some promise. She's doing something she loves and feels she and her mother are safe from her father, who is now off fighting in the war.
Jo's violent husband, Alfie, is killed in the war, but not before he gives a photo of his daughter to a stranger (Blackie), who then goes off in search of Rainey.
A life-changing offer…
Meanwhile, the girls perform in hospitals, retirement homes and charity events, under constant bombings and the uncertainty of war. Then one day someone in the audience makes them an offer they can't refuse that changes the three girls' lives completely.
In essence, this is a love story, but the author has skilfully woven in so much more. The WWII setting is the perfect stage for the three mothers struggling in poverty who want more for their daughters than they ever had. One has escaped a violent husband, one is trying to overcome a life of prostitution, and the third is a timid housewife who lives through her daughter, but each has their own way of trying to provide a better life for their daughter.
This is a story all about the strength of the human spirit and the importance of friendship. Written realistically with some quite gritty parts, it is nevertheless a heart-warming story with funny moments. It's well paced and uses language that pulls you into the period without obscure references that readers who haven't lived through the war would not understand. The story reaches a satisfying conclusion, but it's obvious there is more to come. For me, this was a surprisingly enjoyable read.
The Bluebird Girls by Rosie Archer is published in paperback by Quercus, RRP £6.99, and available from Amazon.
More like this: