Love & Ruin | Paula McLain
---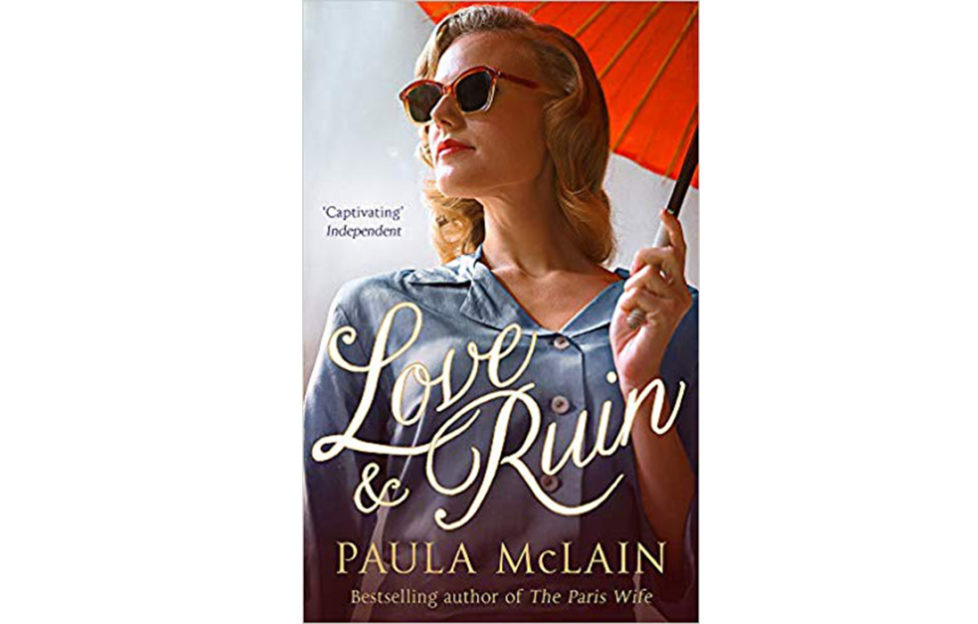 REVIEWED BY BARBARA BEATON
The author of The Paris Wife reimagines the life of Ernest Hemingway's third wife, the war correspondent Martha Gellhorn
In 1937, twenty-eight-year-old Martha travels alone to Madrid to report on the atrocities of the Spanish Civil War and becomes drawn to the stories of ordinary people caught in devastating conflict.
She also finds herself unexpectedly — and uncontrollably — falling in love with the author Ernest Hemingway, a man already on his way to becoming a legend.
On the eve of WWII, and set against the turbulent backdrops of Madrid and Cuba, Martha and Ernest's relationship and careers ignite. But when Ernest publishes the biggest literary success of his career, For Whom The Bell Tolls, they are no longer equals, and Martha must forge a path as her own woman and writer.
The book artfully captures the atmosphere of the time…
Love & Ruin is basically a historical romance, told from the point of view of Martha Gellhorn, Hemingway's third wife. This is a great historical read, and the way the author delves into the motivations of Marty and Ernest is skilled, as the author artfully describes the extensive travel, the atmosphere of a world swept up into WWII. In spite of it being a work of fiction, the writing has an immediacy to it that gives it the feel of a memoir.
Martha, known as Marty, was fiercely independent and blazed a trail as a war correspondent at a time when women simply did not do such things.
When she meets Hemingway she falls hard, even though he is married. He falls just as hard for her, divorcing his second wife and marrying Martha with almost indecent haste. They are both very formidable characters. Indeed there is a strong sense of competition in their marriage as they attempt to outdo each other in their writing.
Their love burns brightly – but would it last?
It is his very success that drives a wedge between them – she hated that the critics compared her writing to his. Theirs seemed to be a love of all-consuming highs and devastating lows – a love that was destined to burn brightly – but could it last?
Of course, this may be because neither of them were particularly likeable characters – and this shows in this novel. The writing is superb, almost lush in the detail in which the author describes the various locations. However, both Ernest and Marty annoyed me – but then, I suppose they were meant to!
That said, I could not help but admire Marty's determination, her vitality and her courage, a feminist to the bone without ever really knowing it. She was driven and adventurous and at her very best when in the thick of the action – for example in the D-Day landings, she was shoulder to shoulder with the soldiers on Omaha Beach, the first journalist male or female, to make it there and report back. She set the tone for all war correspondents that came after her.
This is a book that is well worth a read if for nothing more than the magnificent scene-setting, variety of locations, and the gung-ho bravery of a leading lady who was well ahead of her time!
Love & Ruin by Paula McLain is published by Fleet in paperback, RRP £8.99, and available from Amazon
More Great Book Reviews