Death in a Desert Land | Andrew Wilson
---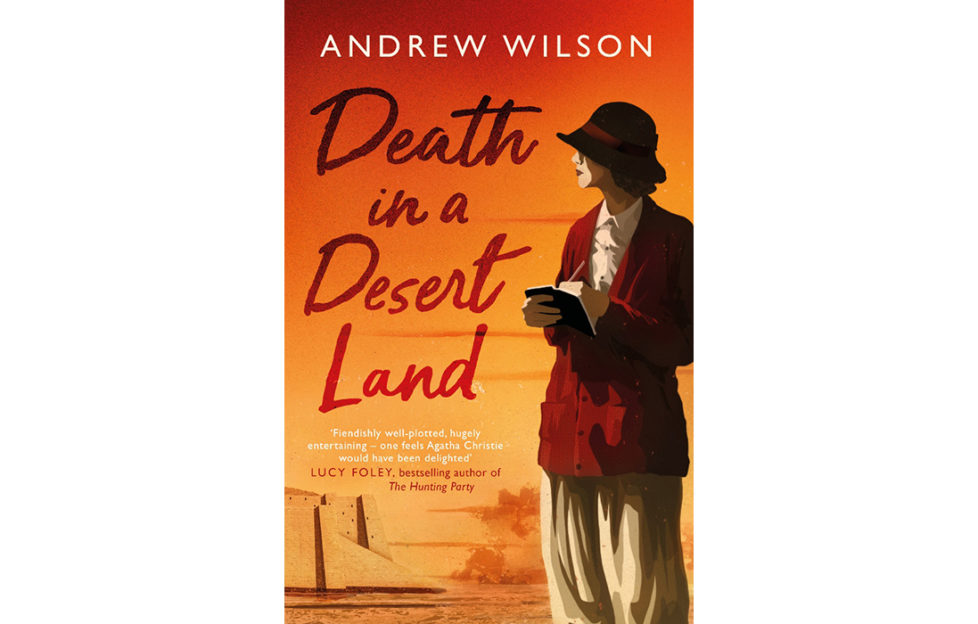 REVIEWED BY BARBARA BEATON
Baghdad, 1928…
Agatha leaves England for the far-flung destination, determined to investigate an unresolved mystery: two year ago, the explorer and the writer Gertrude Bell died there from a drugs overdose.
At the time, the authorities believed that Bell had taken her own life, but a letter now unearthed reveals she was afraid someone wanted to kill her…
In her letter, Bell suggests that if she were to die the best place to look for her murderer would be Ur, the archaeological site in ancient Mesopotamia famous for its Great Death Pit.
But as Agatha stealthily begins to look into the death of Gertrude Bell, she soon discovers the mission is not without its risks. And she has to use all her skills to try and outwit a killer who is determined to stay hidden among the desert sands…
Agatha Christie herself would be delighted!
Death In A Desert Land is the third book by Andrew Wilson in which he uses Agatha Christie as his fictional sleuth, but it's the first one I've read. The author has clearly researched Agatha Christie's real life extensively and intertwines the factual details of Christie's life – her visit to the Ur archaeological site, for example – with his own storyline in such a way as to make it entirely plausible that this is in fact Agatha Christie.
The story is well written, well plotted, well paced, easy to read, engaging… everything you would expect from something that is written around the Queen of Crime!
Indeed, one of the claims on the cover is that "Agatha Christie would have been delighted", and I am inclined to think she would be!
A really cracking read
You don't have to have read the first two books in the series to enjoy this one, nor do you have to be an Agatha Christie fan, but if you are, I'm certain you will absolutely love this as much as I did. In fact, I will make a point of reading the first two and I'm hoping that there will be a fourth in the series! A really cracking read that goes some way to filling the Christie-shaped hole since her last book.
Death In A Desert Land by Andrew Wilson is published by Simon & Schuster in hardback, RRP £16.99, available from Amazon
More Detective Story Reviews