Cocktails with a Healthy Kick
---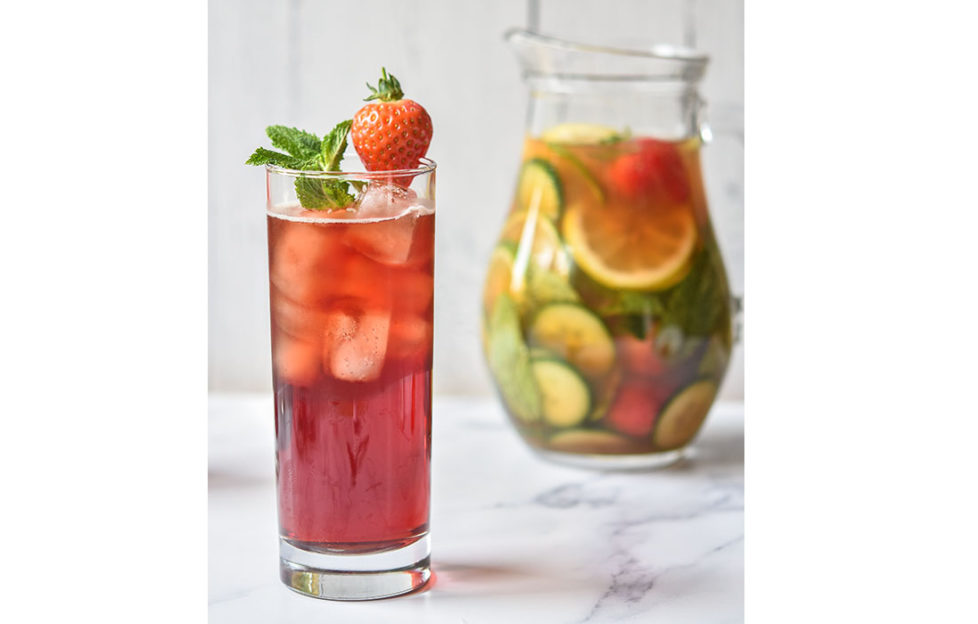 Strawberry Pimm's
Add a healthy twist to your cocktail this summer by adding some sparkling apple cider vinegar juice to the mix…
Celebrities including Liz Hurley, Victoria Beckham and Jennifer Aniston supposedly swear by apple cider vinegar with it's weight loss and other health benefits, but it isn't normally associated with great tasting drinks.
That's all changed thanks to Lost Coast Food Co, who have launched a range of exciting, refreshing and tasty sparkling apple cider vinegar juices, which are not only delicious drinks themselves, but also add a new dimension to cocktails. Visit www.lostcoastfoodco.com for further information or to buy. Also available in Holland & Barrett stores, Amazon and health stores.
Try these cocktails:
Strawberry Pimm's
Fresh flavours meet ACV in this lower sugar version of a classic Pimm's cocktail
Chop up the mint and slice cucumber, lemon and strawberries.
Add to the bottom of a jug with ice and pour over the Pimm's and ACV juice. Stir.
Mango Fizz
Upgrade your Bellini with a dash of ACV and a scoop of mango sorbet to satisfy your sweet tooth
Mix together the prosecco/ginger beer, ACV juice, torn basil leaves and a few ice cubes.
Top with mango sorbet and allow to melt into the cocktail.