A Fatal Inheritance | Rachel Rhys
---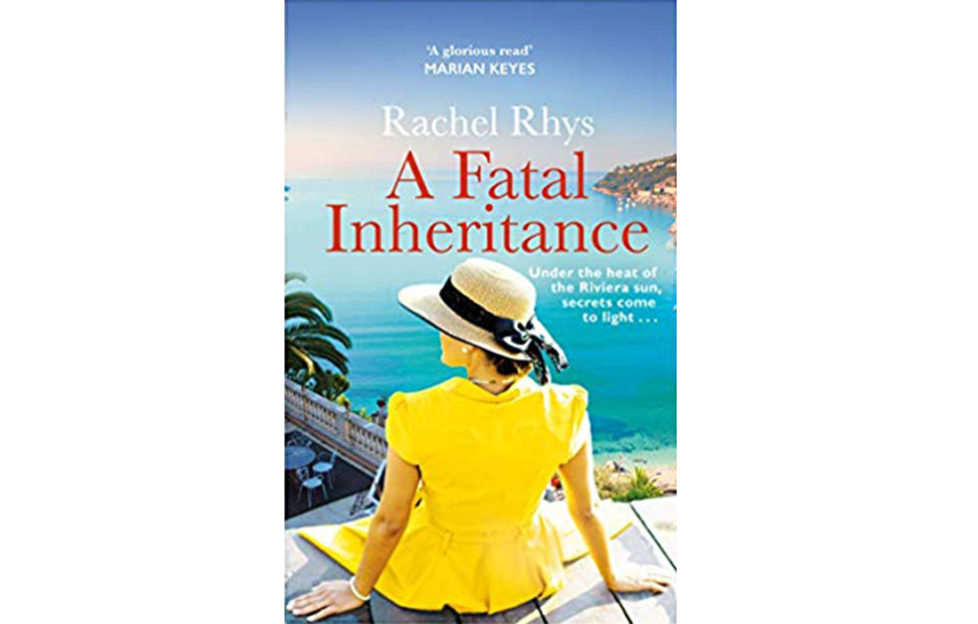 REVIEWED BY MAGGIE SWINBURNE
Mystery and murder on the French Riviera…
Don't you just love novels about inheriting a house? It can be a seaside cottage, a small holding, a castle in Scotland – they all make for fascinating reading. A Fatal Inheritance goes one step further, and not only do we fall heir to an enchanting villa in Juan le Pins on the French Riviera, we land a mystery and a murder, all set in its glittering jewel setting. It's a welcome escape for heroine Eve from the gloom of postwar Britain; and for the reader, an escape from the turmoil of Brexit.
The story opens in London, in 1948, where Eve is trapped in a drab, loveless marriage, a sad contrast to the drama and excitement of her war activities. Then suddenly an escape hatch opens in the form of a solicitor's letter telling her of the unusual bequest from a wealthy stranger.
In order to find out more, Eve must travel to the glittering French Riviera…
Instantly, we are transported with her to a scented, sparkling world, mixing with the Hollywood set in the French resort, taking cocktails with movie stars and writers. And all the time the tantalising mystery unfolds, with a series of telegrams and phone calls back home to placate Eve's increasingly irate husband.
He's only the husband, after all – but this phrase "after all" appears frequently throughout the novel, it is like a funny little French shrug that has been injected for casual insouciance, but it is very effective in making you think, why should she care, why shouldn't she have a nap, a cocktail, a lover…
This is a delicious escapist read, and rather thrilling when the mystery is revealed. Clever Rachel, she keeps the secrets right up until the end. Why shouldn't you escape to this fabulous, brilliant world – it's only a novel, after all! But a very, very good one…
A Fatal Inheritance by Rachel Rhys is published by Black Swan in paperback, RRP £8.99, and available from Amazon
More like this: