Lies, Lies, Lies | Adele Parks
---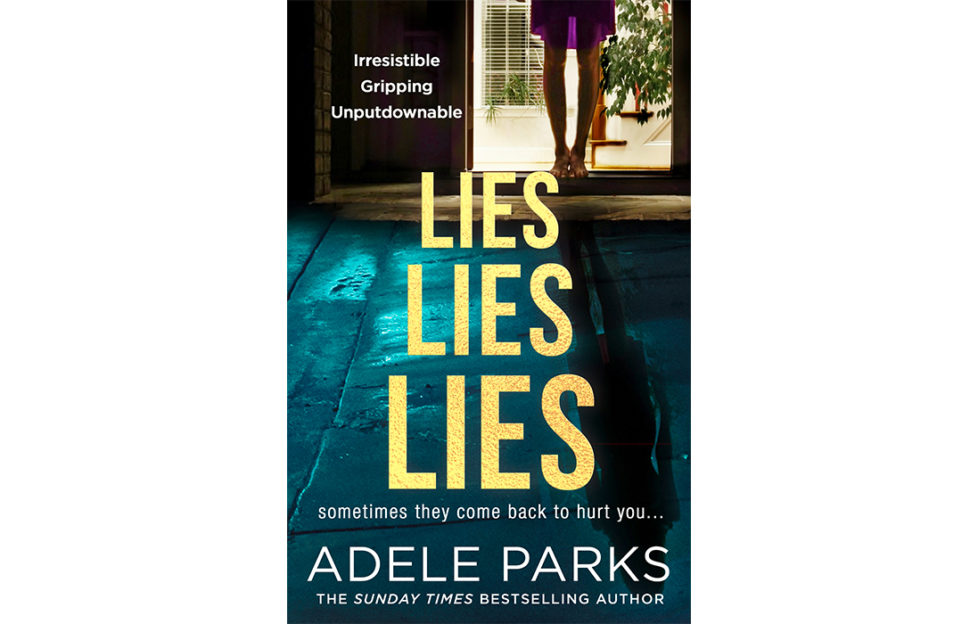 REVIEWED BY KAREN BYROM
Can you build your whole life on a lie?…
Simon and Daisy's marriage has survived their struggle to conceive a child, and now they are a happy family unit. Daughter Millie is a talented dancer; Simon and Daisy both have successful careers, a lovely home, and good friends and neighbours.
If Simon drinks too much, it's just the stress of the job, isn't it?
But there is another reason for Simon's descent into alcoholism. A visit to an IVF clinic to try for a sibling for little Millie reveals that Simon cannot possibly be his daughter's father.
Daisy doesn't know he knows, and cannot understand why her marriage is disintegrating. Valiantly, she makes excuse after excuse for Simon's behaviour.
All too easy to blame
At their friends' anniversary party, Simon gets so drunk he's in no fit state to drive. But he insists they take the car home – with tragic consequences for the once-close-knit little family of three.
As Daisy struggles with the aftermath of that fateful night, she finds it all too easy to blame Simon. But can she really absolve herself, when she has been keeping secrets for so many years?
Before she can build a new future, she must come to terms with the past and with the truth of Millie's parentage. But Daisy has blotted out so many traumatic things that she no longer knows what is truth and what is lies.
Then an old university friend reappears in her life – and that could have devastating consequences for her, and for Simon.
Chilling domestic noir
Simon, meanwhile, may have lost his role of husband and father, but is still determined to be his family's protector. It's time for him to sober up and man up, before it is all too late …
This chilling domestic noir has all the ingredients for a great story. Flawed, yet likeable, Daisy and Simon are characters you'll quickly care about as you follow the twists and turns of the fast-paced, suspenseful plot.
Lies, Lies, Lies … you may think as you're reading this that you've discovered the truth, but Adele Parks' ability to keep the surprises coming will keep you gripped right up to the end of the book.
Lies, Lies, Lies by Adele Parks is published by HQ in paperback, RRP £7.99, and available from Amazon
Like to win a free copy?
Pick up this week's My Weekly, issue dated September 14 (on sale September 10-16).
You'll find an exclusive story by Adele Parks there, too! 
More Gripping Reads…