Rewrite The Stars | Emma Heatherington
---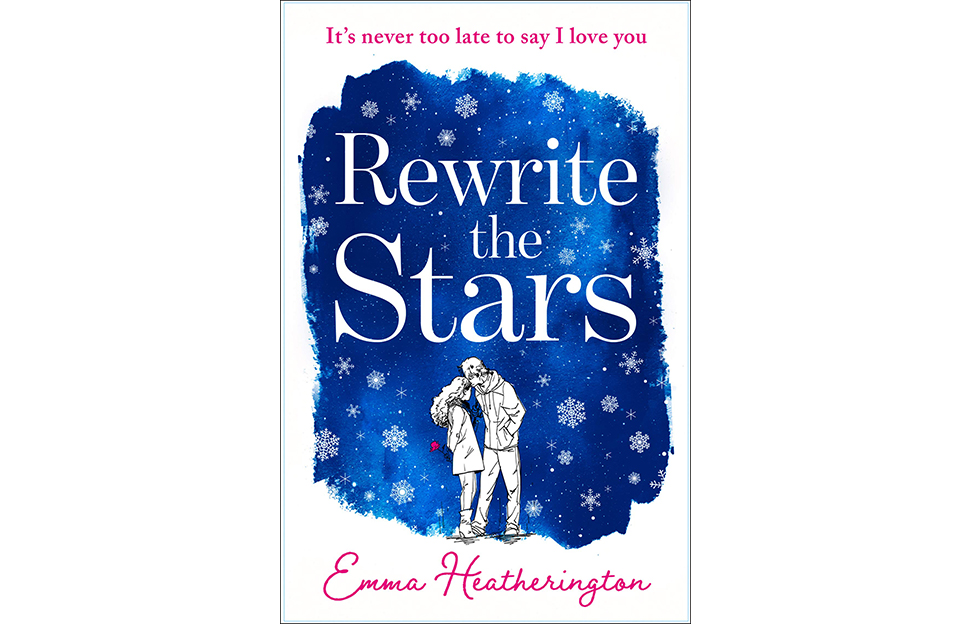 REVIEWED BY SARAH PROCTOR
"Do you ever think there is a parallel version of you existing, doing the things you could have done had you made different decisions in life?"
It's love at first sight for Charlotte and her brother's bandmate Tom Farley when they meet in student digs in Dublin in 2010.
A physical pull, a musical connection, an eager conversation… She could be a real star, he tells her. Then his achingly glamorous girlfriend shows up and, humiliated, Charlotte bolts.
Her brother, Matthew, offers cold comfort: every girl who meets Tom is the same. His charisma is legendary. "In fact," he jokes, "I might even be a little bit in love with him myself."
Five years down the line, something has gone terribly wrong and the band have split. Matthew has succumbed to depression and is just finding his feet again with a job back home in the village shop. Charlotte is loving her work as a primary teacher.
Then, at the back of the bar where she is celebrating the end of term before Christmas, out of the shadows steps Tom Farley…
The yearning never leaves her
This is one young woman's entirely relatable struggle to settle for the safe, practical life her family wants for her, and let go of the tantalising promise of true love and possible stardom she could have had with Tom.
Circumstances, sometimes tragic, conspire to make following her dreams an impossible choice – at several crucial points. But the yearning never leaves her.
Even as she settles down with kind, devoted, handsome doctor Jack, she is restless. We are kept guessing right up to the last chapter as to who she will choose to spend her happy-ever-after with.
Charlotte can be annoying, but then she's a real, flawed person – unsophisticated, unsure of what she wants, prone to unintentionally wounding those she loves most.
Maybe she is an uncomfortably accurate reflection of something in all of us?
She's also kind, courageous and (sometimes) clear-sighted. When at long last she finds peace with herself and her reality, the reader will surely breathe a sigh of relief and rejoice with her.
Rewrite The Stars by Emma Heatherington is published by HarperCollins in paperback, RRP £7.99
More Lovely Romances: