A Gift In December | Jenny Gladwell
---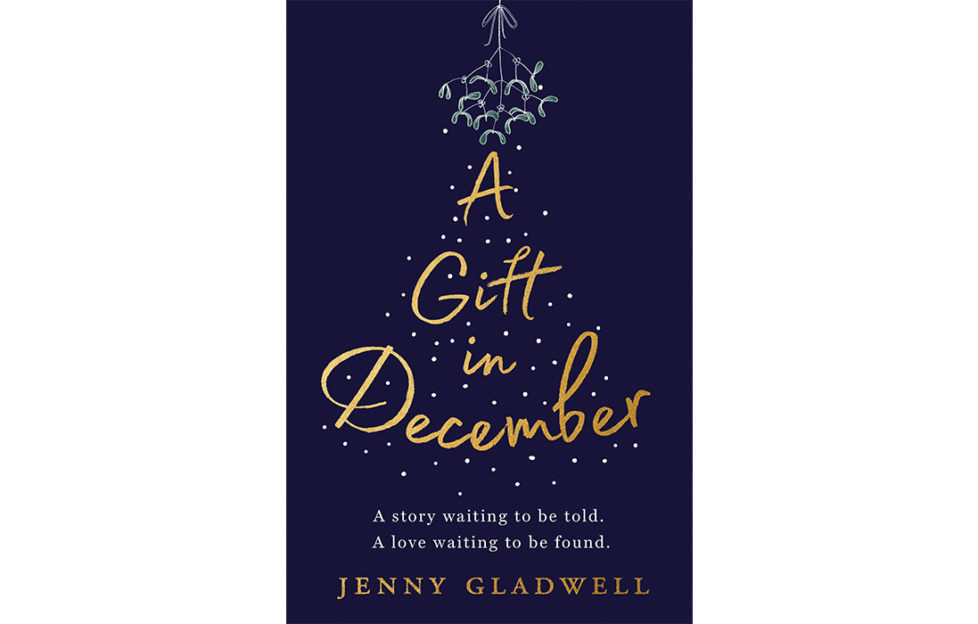 REVIEWED BY BARBARA BEATON
Heartbroken after a failed relationship, journalist Jane Brook is sent to Norway to cover the Queen of the Forest, the Christmas tree gifted to the people of London every Christmas.
A week of luxury hotels and festive celebration awaits… but Jane is in no mood for Christmas cheer.
However, in the depths of the snowy forest, she discovers long-hidden wartime letters between a young soldier and a mysterious woman. The last letter ends with a plea that was never answered.
Can Jane give this story of love and courage the perfect ending? And in doing so, she might just find her own happy ever after…
In the first chapter, Jane says, "I hate Christmas… [it] was invented by department stores in a bid to sell people more stuff they don't need." And with that, I was with the heroine by page 12!
But by the end, not only had Jane been sold on the real meaning of Christmas, so was I.
A full cast of characters, flawed but likeable
Reviews are calling this a lightweight romance, and I can't argue with that. However, it's a very well written lightweight romance. There's a full cast of characters, all well fleshed out, all flawed but likeable, and easy for the reader to invest in emotionally.
I've been on a couple of press trips myself, but they've never been this luxurious! But hey, we all need a bit of pure escapism now and then, right?
The author makes a great job of setting the scenes of the kind of winter wonderlands that might make even the hardest hearts wish for just a tiny morsel of Christmas magic.
She also wastes no time at all in setting up the characters and their stories… Jane, the ambitious journalist nursing a recent broken heart. Ben the photographer, whose cheerfulness hides vulnerability and unrequited love. Philip, the Z-list celebrity who is not as self-assured or arrogant as he seems… or is he?
We know Jane will come out of this story in love – but with Philip or Ben? Well, let's just say that, in the end, everyone gets for Christmas what they truly deserve!
One night of passion on the brink of war
Then there's Jane's gay and pregnant best friend, Margot – who is a riot, by the way! – and, of course, the enigmatic and elderly Thomas Erikson, who was once a young soldier during WWII, and now unable to forget the woman with whom he'd shared one night of passion while on the brink of war.
I really enjoyed the excerpts from Jane's "research" that told the story of King Haakon of Norway, and how the British came to his aid to escape the Nazis. This resulted in the annual gift of a Christmas tree for Trafalgar Square, which continues to this day – a symbol of international solidarity.
Along the way, of course, Jane cannot help but fall in love under the magical and starry Norwegian night skies – discovering the true meaning of Christmas as she does, naturally – and there's even a touch of the Cinderella makeover near the end.
A perfect recipe for a me-time weekend
However, it's not until the press trip is over, Jane has gone "back to normal" and December begins, that the gift of the title – something she discovers about Thomas and Marit's love letters, with several other "gifts" hot on its heels – that bring Jane her happy ever after.
It left a big, soppy grin on my face!
Is it a romance? Certainly. Does it have that feel-good factor? Absolutely. Is it worth reading? Definitely! It's the perfect recipe for a me-time weekend read in the run-up to Christmas. Just add your favourite throw, a hot drink, and enjoy!
A Gift In December by Jenny Gladwell is published by Hodder in paperback, RRP £7.99
More Christmas Reading: