A Long Petal of the Sea | Isabel Allende
---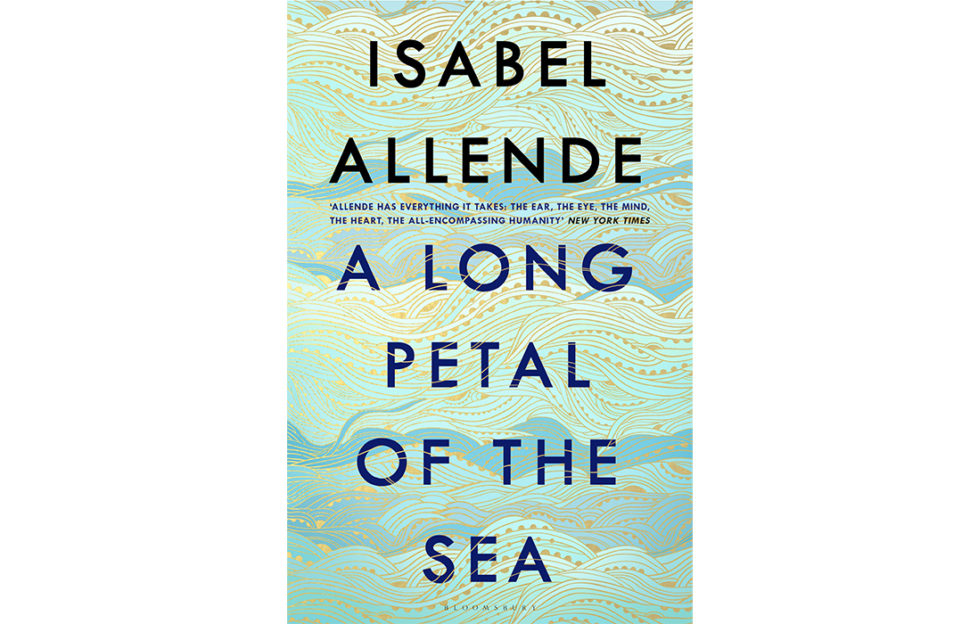 REVIEWED BY BARBARA BEATON
In the late 1930s, civil war grips Spain. When General Franco and his Fascists succeed in overthrowing the government, hundreds of thousands are forced to flee in a treacherous journey over the mountains to the French border.
Among them is Roser, a pregnant young widow, who finds her life irreversibly intertwined with that of Victor Dalmau, an army doctor and the brother of her deceased love.
In order to survive, the two must unite in a marriage neither of them wants. Together they are sponsored by poet Pablo Neruda to embark on the SS Winnipeg along with 2,200 other refugees in search of a new life.
As unlikely partners, they embrace exile and emigrate to Chile as the rest of Europe erupts in war.
Test after test – but also joy
Starting over on a new continent, their trials are just beginning. Over the course of their lives, they will face test after test. But they will also find joy as they wait patiently for a day when they are exiles no more, and will find friends in the most unlikely of places.
Through it all, it is that hope of being reunited with their home that keeps them going. And in the end, they will find that home might have been closer than they thought all along.
The story is fictional, but it does provide a realistic account of the Spanish Civil War, the political situation in Chile during WWII and after, which I found intensely interesting and realistically portrayed.
I feel that in places the author allowed her research to overpower the story of the main characters to the extent that she told, not showed. Nevertheless, the story of the Spanish Civil War is compelling, and the author certainly gets across the horror of man's inhumanity to man.
A truly epic story
Perhaps what I was seeing as lack of character development was simply their way of distancing themselves from those horrors in order to survive.
The book has many themes – love, hope, the need to belong, the drive to survive – and in this aspect, it is a very brave piece of story telling – a truly epic story in every sense of the word.
While not always an easy read, the story is uplifting and inspirational and very well researched. Well worth a read.
A Long Petal of the Sea by Isabel Allende is published by Bloomsbury in hardback, RRP £16.99
More stories like this: