The Fall And Rise of Sadie McQueen | Juliet Ashton
---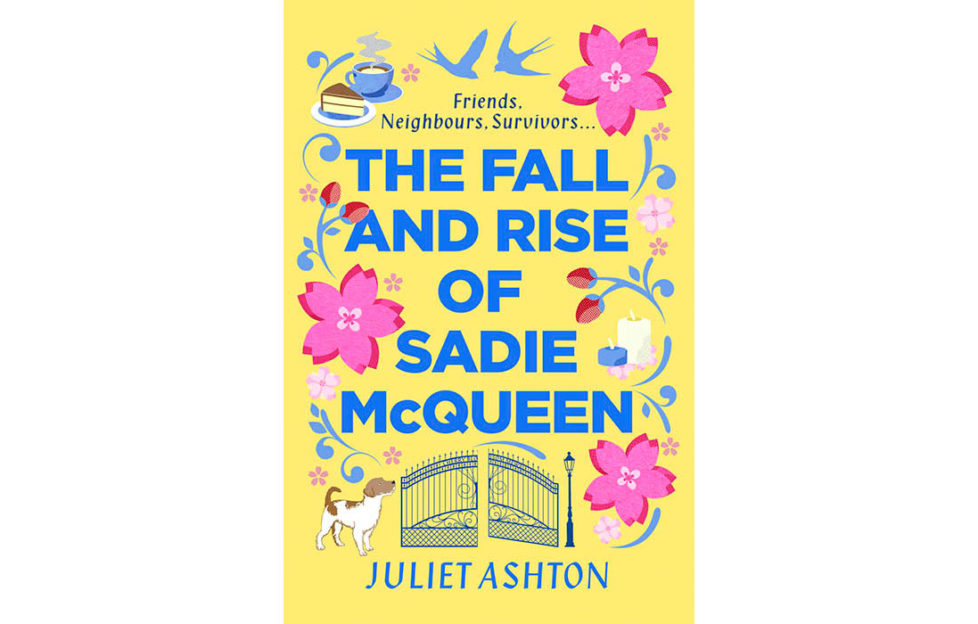 REVIEWED BY KAREN BYROM
After the tragic loss of her husband and child, Sadie McQueen flees her old life. She finds solace in Cherry Blossom Mews, a collective of small businesses run by a miscellany of lost souls.
There's Fi, Sadie's assistant at her beauty parlour, who appears to have swapped one abusive relationship for another. And there's Cher, the new, somewhat bolshie receptionist whose inappropriate dress and manner should alienate customers, yet somehow attracts them in.
A touch of glamour
The greasy spoon café is run by affable Bob and his wife Mrs Bob, who spends much of her time verbally abusing her husband and banning customers from her premises.
The charity shop is run by old Mary; the bookshop by Michael – who appears to be besotted by Sadie. Yummy mummy shop owner and Instagram queen Amber lends a touch of glamour to the Mews.
A recovering alcoholic
Newcomer Hero opens an addiction clinic in the Mews. His noble aims strike a chord with Sadie, a recovering alcoholic who can't come to terms with her tragic loss. She visits her husband's grave and haunts school playgrounds.
Soon she and Hero are an item – but both have so many issues, if their relationship lasts it will be a miracle.
Sometimes life's challenges bring the motley group of Cherry Blossom Mews' inhabitants closer – at other times, they drive them apart. But in the end, they are always there for each other, offering friendship and support through grief, financial difficulties, illness and heartbreak.
While Sadie takes centre stage in the narrative, all the Mews characters are strong and sympathetic, lending colour and interest to every page of this heart-warming, witty and charming read.
The Fall and Rise of Sadie McQueen is published by Simon & Schuster in paperback, RRP £7.99 
More like this: