The Woman Who Kept Everything | Jane Gilley
---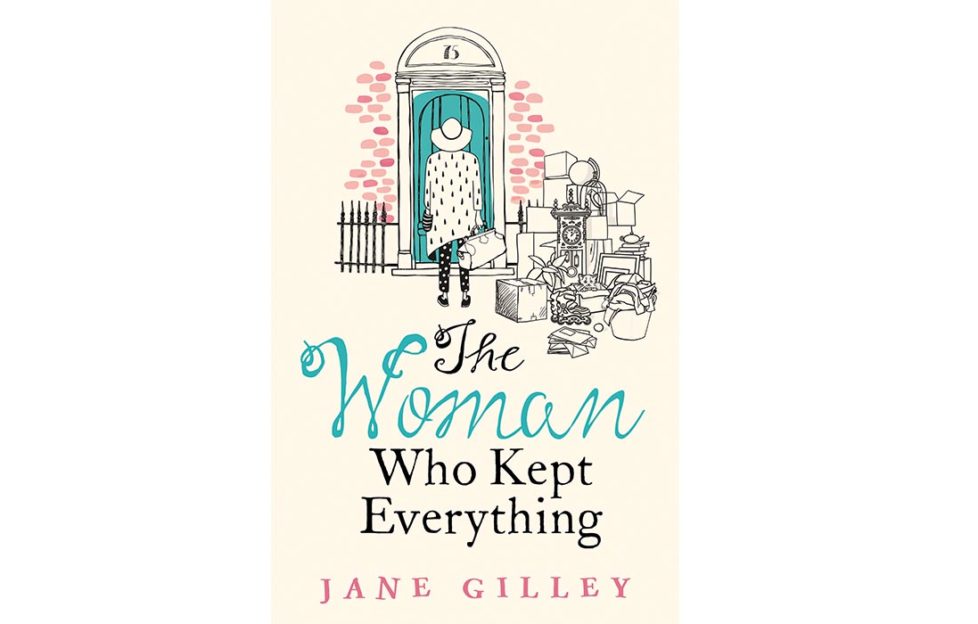 REVIEWED BY KAREN BYROM
A wonderful, funny and uplifting debut novel from Jane Gilley…
Gloria Frensham's life is in a mess – literally. The 79-year-old widow is a hoarder, unable to throw away anything. She lives amongst a pile of magazines, cardboard boxes and endless knick-knacks, which are stacked into every room of her home and teeter in piles along the landing and up the stairs.
As the rooms in her house fill with the detritus of everyday living, the walls close in, and Gloria becomes ever more a prisoner, in her home and in her outlook. She rarely goes out, and rarely sees people. Her son Clegg is an infrequent visitor, and her grandchildren haven't been near her in years.
Her only visitor is Tilsbury, the happy-go-lucky, free-loading drifter she loved way back in her youth. But he wouldn't settle and so she married Arthur. But she still has a soft spot for the old rogue.
A spark of electricity bring things to a head. Clegg and Social Services sweep in, condemning Gloria's home as a hazard and moving her to an old folks' home while things are sorted out.
When things can't get worse, Gloria takes control!
It sounds like a nightmare for poor Gloria – but in fact it proves her salvation! For there she begins to understand herself, and makes resolutions to turn her life round once she gets home.
But Clegg has other plans, moving her into his own home, where, strangely, she is ever more isolated – until Tilsbury comes to her rescue! It's an outing with him that galvanises Gloria to take control of her own life, and she sets off an adventure that turns up old friends and brings her more new.
But in all the excitement, will she lose sight of Tilsbury? Can Gloria truly keep everything?
With quirky characters and hilarious scenes, this book is lots of fun, but it carries an important message, too. As we follow Gloria on her travels, we can all learn from her how important it is to make the most of life. For at 79, glorious Gloria knows she is never too old to learn new tricks. Life is for living, even if you have only a short time left – and she is determined to live it to the full!
Funny, uplifting and moving, too, The Woman Who Kept Everything is a love story for all ages, perfect for fans of The Unlikely Pilgrimage of Harold Fry.
Read an account of author Jane Gilley's journey into publishing here…
More like this