Frozen Berry Yogurt Cake
---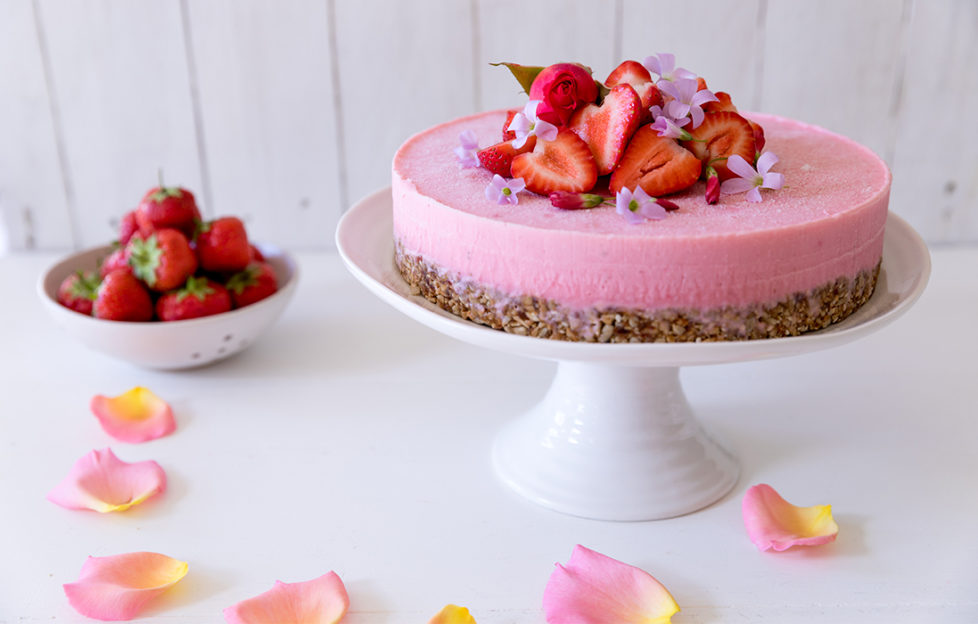 Need cheering up? This  show-stopper will put a smile on everyone's face. This low-fat alternative to cheesecake contains a high proportion of fresh and dried fruit and seeds, which are all important sources of dietary fibre.
Preparation time: 20min plus 2-3 hours to freeze
Serves: 8
Preheat the oven to 180oC/Gas Mark 4. Place the sunflower seeds on a baking sheet in the oven for 5min or until the seeds begin to brown.
Remove the seeds from the oven and pulse in a food processor for a few seconds so they are roughly chopped. Add the dates and coconut oil. Process until the mixture resembles a thick paste. Press the date and seed mixture into the base of a 20cm (8in) spring form cake tin.
Purée the strawberries with the lime juice and honey in a food processor and add the Greek yogurt. Mix well and pour onto the date and seed crust in the cake tin. Place in the freezer for 2-3 hours to freeze.
Remove a few minutes before serving. Decorate the top of the yogurt cake with berries and edible flowers.
Cook's tip: Some examples of edible flowers are violas, lavender, oxalis, marigolds, chamomile, rose petals.
Variation: For a vegan version of this yogurt cake, use a vegan cream cheese. Raspberries, blueberries and blackberries can all be used instead of strawberries.