Hello, Again | Isabelle Broom
---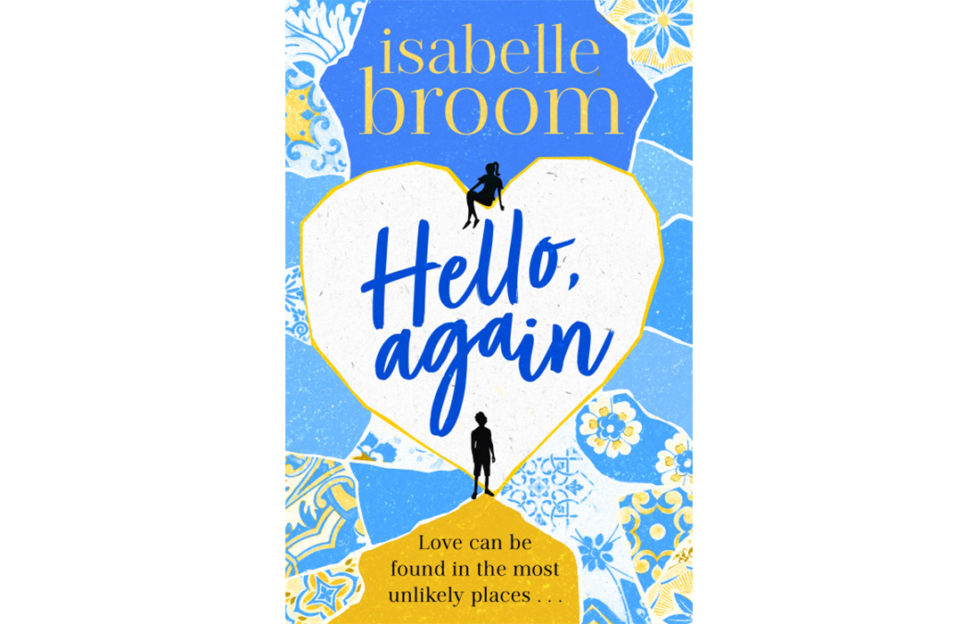 Are you yearning for some proper, just-meant-to-be, heart-swelling romance?
Or perhaps you're yearning even more for the breathless magic of discovering a beautiful city far from home? Either or both – this is the book for you.
Pepper's life seems idyllic. She runs arts workshops in Aldeburgh, the seaside town where she grew up, and cuts an eccentric figure in her vivid charity-shop clothes.
But her mother is overwhelmed by deep sadness and guilt from her other daughter's death decades earlier. Despite her best efforts, Pepper is overshadowed too. It stunts her ambition, forcing her to destroy every piece of art that she herself creates.
A crazy, wonderful journey
When Josephine, an elderly friend, invites Pepper to accompany her to Lisbon in search of her long-ago first love, it's the start of a crazy, wonderful journey of discovery. Of Josephine's surprisingly daring past, of the beautiful city, of Pepper's true artistic talent – and of Finn, a man who seems too good to be true, but might actually just be perfect…
This is a book to relax into and luxuriate in. Following on from Lisbon, Pepper ends up in Barcelona, Hamburg and the Channel Islands – all vividly, lovingly described.
Pepper is fascinated by mosaics (also a handy metaphor for her fractured family). From Lisbon's azulejos and Gaudi's virtuosity to the Little Chapel on Guernsey, it's nice to know that they all exist and are just waiting to be visited – perhaps next year!
A sun-soaked joyride, with a bombshell or two
I found the characters rounded and warmly relatable, with the initial exception of Pepper's mother. I particularly liked Josephine – fond of a G&T, whimsical and a little outrageous. There's also Pepper's irreverent, warm-hearted friend Samuel, who declares spaghetti to be cooked when it sticks to the wall!
There's a bombshell or two on the way, and some reluctant soul-searching, adding some welcome depth to this sun-soaked joyride of delightful destinations.
All in all, an enchantingly enjoyable, escapist read from the author of One Thousand Stars And You and Then, Now, Always.
Hello, Again by Isabelle Broom is published by Hodder & Stoughton, £7.99 PB
More tales of travel and romance…
Pick up the latest issue of My Weekly – in shops now – to read a lovely short story by Isabelle Broom. Harassed wife and mum Anthea is trying to get away from it all, but an encounter on the beach changes her outlook. Don't miss it!
---
There's also a lovely story by Isabelle in our compilation of big-name authors who have appeared in My Weekly.
Little Escapes is available to buy now from the DC Thomson Shop.