Maybe One Day | Debbie Johnson
---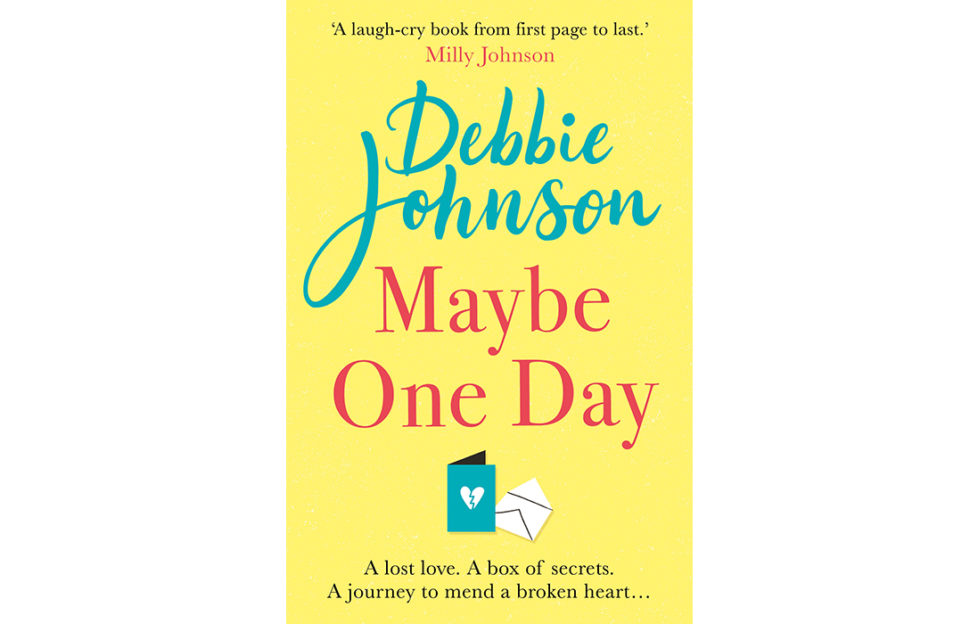 REVIEWED BY SARAH PROCTOR
Jess's family have resolutely kept a lid on all emotion and trauma that might have spilled out in their lives.
Except for when Jess fell in love with Joe on her first day at college, had a baby, then their little daughter died and Jess ended up in a mental hospital.
But as soon as possible after that, the lid went back on.
Now, after her mother's funeral, Jess downs a pink gin with her adorably camp younger cousin Michael. They head upstairs to start clearing the attic and find a shoebox – the lid of which Jess is terrified to lift off…
An original and addictive voice
The device of a parent intercepting mail in order to end an "undesirable" relationship is not new. What is original and addictive in this beautifully written, sad and funny book, is Jess's voice and her insights into her breakdown.
She's droll, self-deprecating – "one end of my brain intuits it in a nanosecond, the other end trundles slowly towards it."
She's also wise, brave and achingly sad, deploying her coping mechanisms as the panic attacks still come.
And then there is Joe's voice – loving, bewildered, yearning for the time when they were three, but also longing to be there to comfort his beloved "Bambi".
Terrified, yet determined
His last missive announces that he has to move on. Terrified yet determined, Jess enrols Michael and tough, smart college friend Belinda for a road trip to find Joe.
It takes them to his ex-addict mother in Dublin, via dear friends he has made and helped in various places, and on to New York.
Here, Jess finally begins to accept that she has lost him…
This is a heartbreakingly sweet love story for our time, with its unconventionally noble characters and vivid insights into mental illness. But it also harks back to a tradition of handwritten love letters.
Something powerful about letters…
Joe confesses that writing to Jess becomes a kind of therapy for him. The author comments, "I may be old-fashioned – or just old! – but I still think there is something powerful about letters."
If ever a story magnificently surpassed expectations, this is it. Rom-com, it's not. Witty, harrowing, beautifully characterised, life-affirming, it is – and I shed an actual tear at the beauty and perfection of the ending.
Maybe One Day by Debbie Johnson, £7.99 PB, published by Orion on April 2, 2020.
You may also like: