The Tainted Queen | Alison Weir
---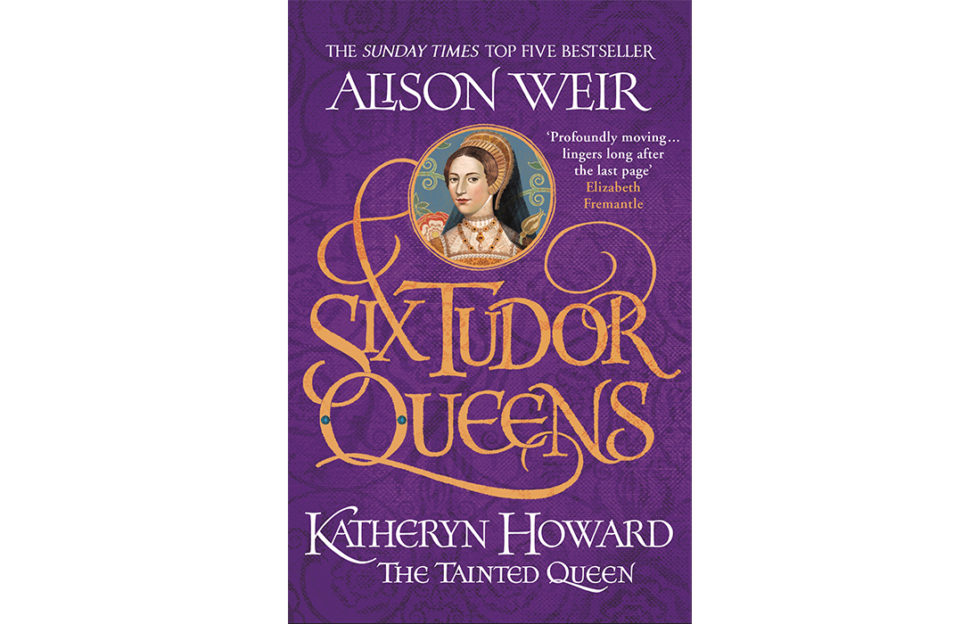 REVIEWED BY KAREN BYROM
Of all Henry VIII's six wives, the life and fate of Katheryn Howard – his fifth wife – is probably the most pitiful.
Brought up in the household of her uncle, the Duke of Norfolk, she was neglected and unschooled, destined to be shuffled off into obscurity.
That was until she caught the eye of the fat, ageing king when she was sent to court as lady-in-waiting to Henry's fourth wife, Anna of Kleves.
Less clever, more naïve than her cousin
The victim of her powerful family and of the politics at play all around her, Katheryn might have heeded the fate that befell her cousin, Anne Boleyn, Henry's second wife, who was beheaded for adultery and high treason.
In reality, of course, Henry had fallen out of love with her and in love with Jane Seymour, and the charges against her were almost certainly trumped up.
If Anne couldn't save herself, then Katheryn, less clever, more naïve and less worldly than her cousin, has no hope of escaping the same fate.
Especially when she falls in love with young, handsome Thomas Culpeper, a member of the King's household.
When the king is told about it, his heart is broken, for he truly loves his "rose without a thorn". But his devotion will not save Katheryn or her lover from the guillotine.
A fresh, enthralling approach
As with her previous four books fictionalising the lives of Henry VIII's first four wives, Alison Weir brings a fresh and enthralling approach to poor Katheryn's story. We follow her from the Norfolks' estate to the royal court; from Hampton Palace to the Tower of London.
We're used to her being portrayed as promiscuous and somewhat shallow, but Alison Weir delves deeply into her psyche, allowing her youth, innocence and kind-heartedness to shine through as cunning courtiers circle around her.
Even Tom Culpeper appears to want more from her than love.
Under Weir's skilled pen, the Tudor period is brought vividly to life in all its gay colour and cruelty. Meanwhile Henry himself is portrayed in a more sympathetic light than perhaps we have previously seen him.
Meticulously researched, and bringing a fresh perspective on to the motives of the leading players of this most tragic of Tudor tragedies, this is a wonderful, if ultimately heart-breaking read.
The Tainted Queen is published by Headline in paperback, RRP £8.99
More like this:
For more of Karen's book reviews, delve into karensbookbag.co.uk