Show Me The Honey Cocktail
---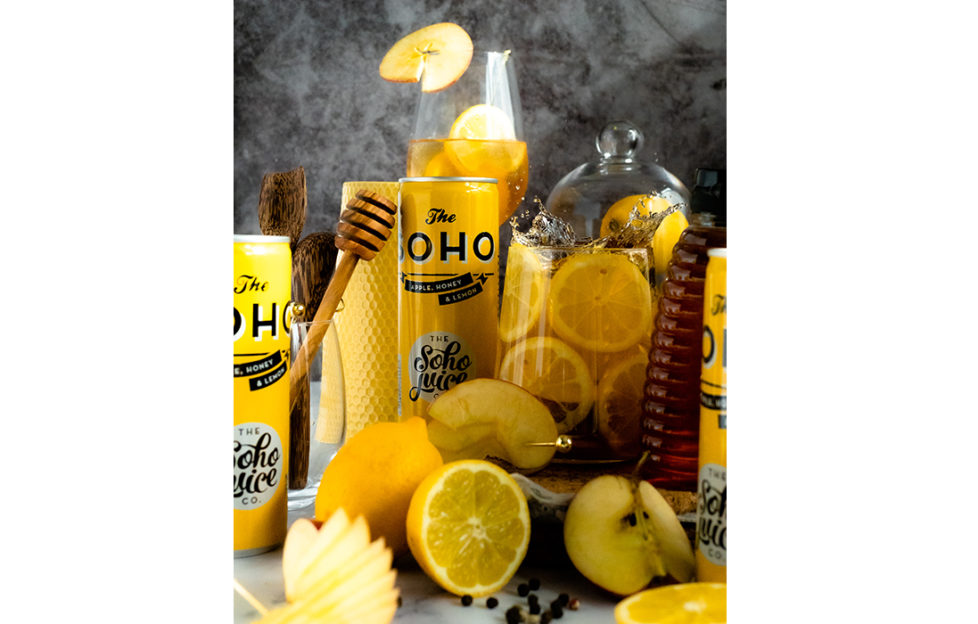 Take your cocktail making to the next level using SOHO juices as a base – this one combines the zingy flavours of apple, lemon, honey, lime and gin – delicious on a hot, summer's day!
Measure out 200ml of SOHO Apple, Honey and Lemon, then add 50ml Dry Gin.
Stir in 1 teaspoonful of runny honey.
Squeeze in 15ml fresh lime juice and serve over ice, adding lemon slices to the side of the glass.
SOHO juices are available now online and in store at Sainsbury's. We're giving away 36 cans to one lucky reader, enter here between May 24-31, 2021!