Grapefruit Beerlini
---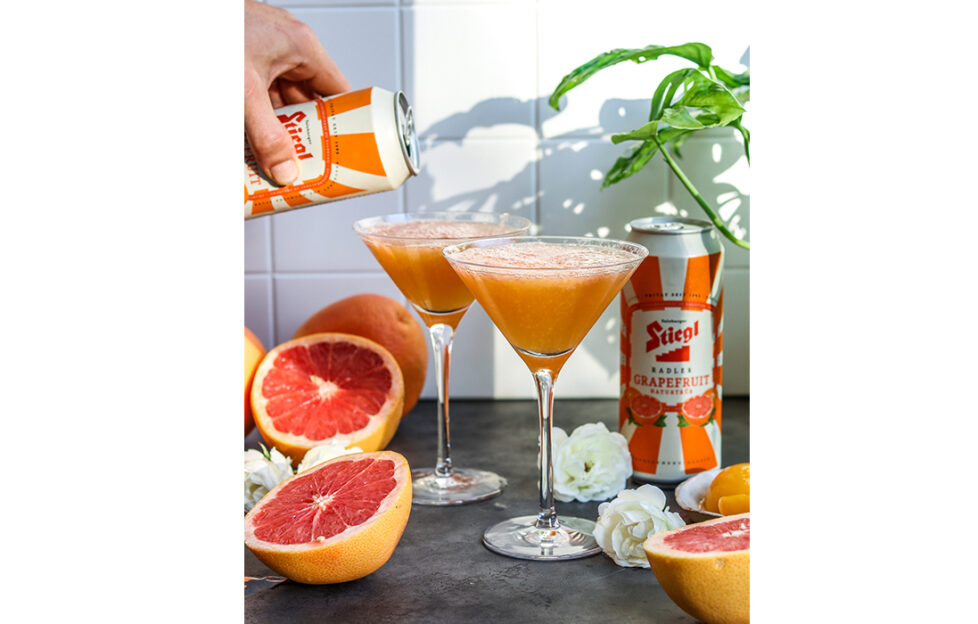 This zingy recipe by the Happy Skin Kitchen is made using Stiegl Grapefruit Radler, a mixture of lager and grapefruit juice. We're giving away two cases of Grapefruit Radler in a great giveaway between Aug 3-9, 2021!
Purée the grapefruit and peach together.
Add a heaped tablespoon of the purée to a martini glass.
Add approx. 80ml of Prosecco.
Top with Stiegl Grapefruit Radler, and a grapefruit slice garnish.