Driscoll's Maravilla Raspberry Smoothie
---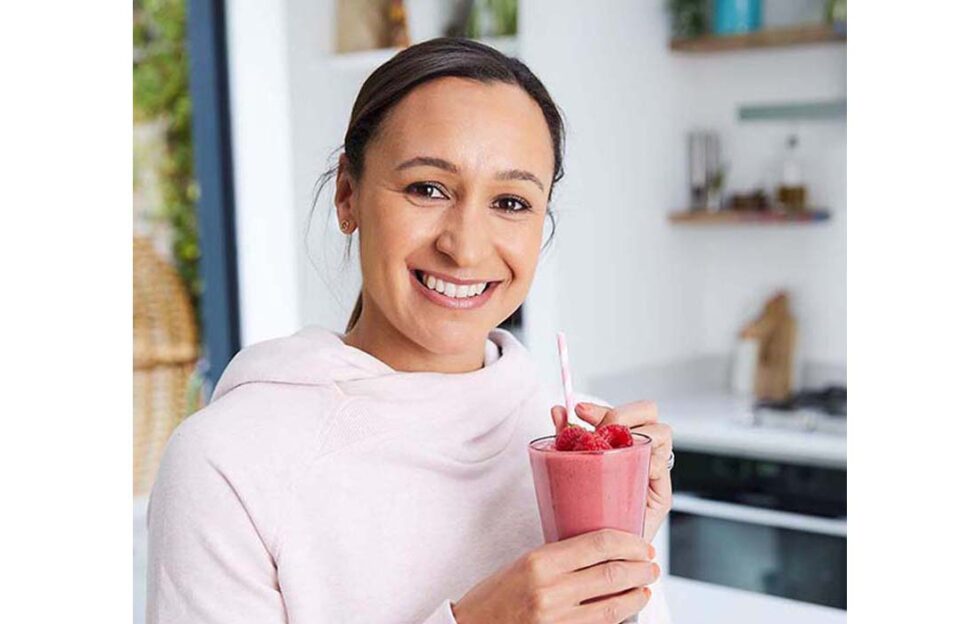 An easy and delicious smoothie filled with fresh Driscoll's® Maravilla™ raspberries, this makes a perfect healthy breakfast or snack – as Olympian Jessica Ennis-Hill agrees!
Preparation Time: 5min + freezing
Serves: 2
Add the raspberries, frozen bananas, almond milk, yogurt and most of the fresh berries to a blender.
Blend until very smooth.
Pour into two glasses and top with a sprig of mint, fresh berries and a straw.
Athlete Dame Jessica Ennis-Hill, former Olympic and World Champion, is the face of Berry Gardens, a co-operative of leading British berry growers. A specialist Heptathlete, in 2012 she claimed Olympic gold in London and has won three world titles. Now a mother of two, she has founded Jennis – an app and website created to help women optimise their training in line with their hormonal cycle.
Driscoll's® Maravilla™ raspberries are packed full of vitamin C and are a great source of potassium, aiding recovery and promoting retained muscle strength.
Look out for Driscoll's® Zara Strawberries and Driscoll's® Victoria™ Sweet Blackberries!
More great recipes (sometimes healthy, sometimes indulgent) in My Weekly every week. £1.60 from newsagents and supermarkets or subscribe for a great saving. Order our super recipe books too!