Jubilee Cocktail
---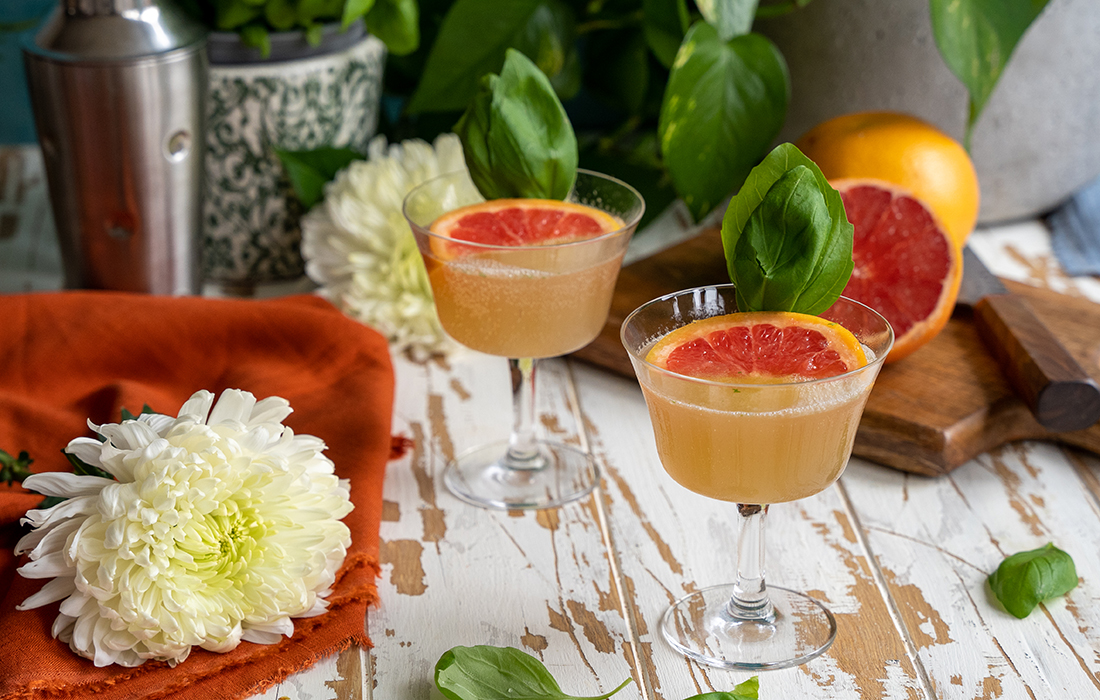 Raise a glass this June during the Platinum Jubilee celebrations – and here is the cocktail to match the occasion!
Preparation time: 5min
Add the Conker gin, apple juice, grapefruit juice, lemon juice and basil leaves to a cocktail shaker with ice and shake vigorously.
Strain into a stemmed glass, filling by half, and top with sparkling wine.
Garnish with a grapefruit wedge and basil leaves.
---
For more Jubilee ideas, pick up next week's issue of My Weekly, a 100-page bumper edition packed with recipes and so much more!