Horlicks French Toast with Summer Berries
---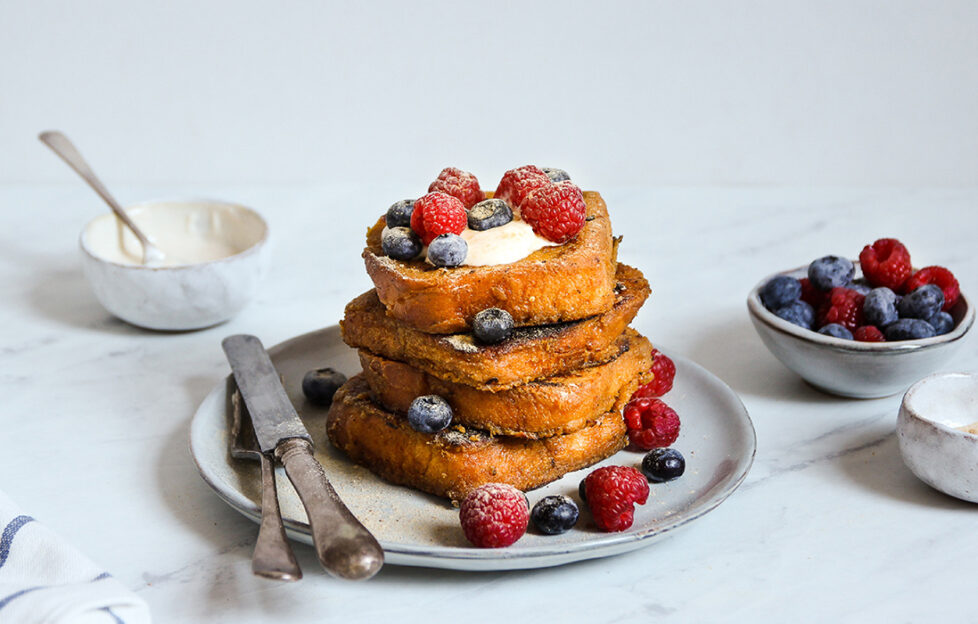 Perfect for a summer breakfast or brunch, simply serve hot with your favourite berries…
Preparation and cooking time: 20min
In a large, high-sided bowl, combine the eggs, milk, vanilla paste and Horlicks Original and whisk until fully combined.
Lay the bread slices into the mixture and leave to soak on each side for around 5min.
To make the malt sugar, combine the Horlicks Original and icing sugar, lightly whisk together until evenly combined and set aside until needed.
Place a large frying pan over a medium heat and add a large knob of butter into the pan, swirling around until melted and just starting to foam.
Add the soaked bread slices to the pan and leave for 2-3min. Turn the slices over and cook for another 2-3min until golden brown.
Serve the french toast with summer berries, a good dollop of natural yoghurt and finally a dusting of the Horlicks sugar. Serve while it's hot!
Top tips: This recipe is a great way to use up any stale bread you have leftover! Why not try leaving it to soak overnight for extra flavour. If you need to cook the french toast in batches, keep the cooked toast warm in the oven (Fan Oven 160ºC) while you're cooking the remaining toast in the pan.
---
Pick up our latest issue, out July 12, 2022, for more sunshine breakfast recipe ideas.