Debut author Catherine Bennetto shares her writing experience
---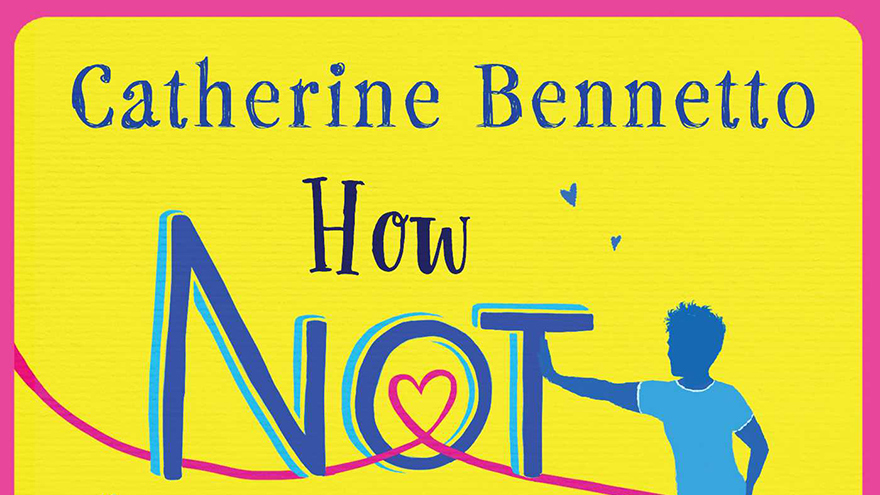 The Bill, Corrie and Death In Paradise – Catherine Bennetto worked on them all before turning her hand to writing. The result is laugh-out lout comedy How Not To Fall In Love, Actually (Simon & Schuster, £7.99).
27-year-old Emma's job in television isn't as glamorous as it sounds and her boyfriend Ned is an unemployed entrepreneur with a penchant for setting the flat on fire! So when she finds she's accidentally very pregnant, sacked for telling her boss where to stick his job, and unexpectedly heir to a lovely cottage she seizes the chance to break away from her old life. But of course that comes with its own assorted problems including a lodger and a Doberman dog!
How Not To Fall In Love, Actually is a hilarious, frank look at a modern girl's dilemma as she tries to find harmony in life – and author Catherine Bennetto had a lot of fun writing it!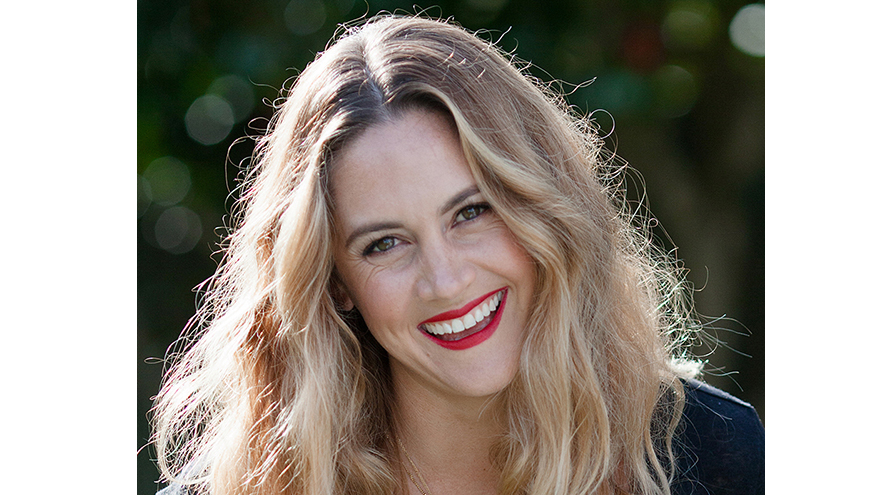 Catherine, this is your debut novel. How did you get started with writing?
I've been writing since I was young. I'd write anything; poems, stories, scripts, plays etc. and planned to write a novel one day. Even if it didn't get published I knew I wanted to achieve that goal. One idea became more of a solid storyline and I decided to really go for it. Around the time I finished the novel I came across the Curtis Brown Creative website and they had an online writing course. It was perfect because my husband, children and I were travelling the world with various TV contracts.
I applied and got on the course then worked really, really hard on making the manuscript the best it could be. The course had a lot of focus on feedback from the other students. At the time I didn't think much of it but a few weeks in I realised how invaluable it was. Of course the first time someone said something negative I sulked for a week. My sister rallied round and sympathised until she read the critique, realised they were being constructive and told me to get myself a grip. I did and thoroughly enjoyed the rest of the experience.
It's such a funny novel – where did you get your inspiration for the plot?
I always find this a hard question to answer! When I read the book back to myself (something you have to do over and over and over again when you're in the editing process) I realised how much of my own life has leaked in to settings and characters. But then there are also things I've wholly made up and I think to myself 'where did that come from?'
I've had friends point out things in the book and say 'Was that about when we did such and such?' And I think, oh yes it must have been – but I'd forgotten we'd even done such and such (I have a shocking memory) so it's obviously a subconscious thing. I guess that part will always be an unknown; what our mind does with what we experience.
We've all had a boyfriend like Ned! Are your characters based on real life people? And would they recognise themselves?
There are pieces of all sorts of people I know in some characters. And plenty of made-up traits too. It's quite funny when people think I've based a character on them. I have to remind them that while they might have one similar characteristic (like drinking too much whisky perhaps…) the rest of the character is made up so they ought to not be offended when the character does something awful. Mum, I'm talking to you right now.
How long did it take to write the novel?
It felt like forever. I started a couple of books at the same time. I'd flick between the two and really never made it past 10k words for either. The hours working in TV didn't allow for much else other than sleeping and going to Sainsbury's so it took me rather a long time. But if I mooshed all the time I actually spent working on it I think it was probably about 2 years.
Do you ever get writer's block?
Not so far. Shoooosh, don't jinx it.
Tell us a little about your time on The Bill, Coronation Street and Death In Paradise.
Do you want to know about the stuff I'm allowed to tell or what it was REALLY like? Of course I can't say the things that were the most interesting because I'd be sued!
Working on The Bill was my absolute favourite. It was shot in South London in a very grim industrial park  but it was the people who made it. It really was like one big happy dysfunctional family. My first-born son played a drug smuggling baby when he was 3 months old.
One day we were filming a break-in at a pet shop and the script read 'a boa constrictor slithers across the floor'. I love snakes so took off towards the production bus to go out to set. My husband, who was filming another 'Bill' episode at the time and absolutely petrified of snakes, rang our 3rd AD and said 'Do not let my wife get on the bus.' I got on the bus. He rang the runner on set and said 'Do not let my wife on set with the snake.' I went on set with the snake. He rang again and said 'Do NOT let her hold the snake.' The runner sent him a picture of me with a 4 metre long constrictor round my neck.
Death In Paradise I only worked on for a short amount of time but it was a very unique experience. I swam in the Caribbean sea at lunchtime then sat in a graffiti-ed bus in my bikini for the afternoon. We lived on the island for nearly six months. A lot of the crew were old friends from The Bill so it was like a big get together on a tropical island with lots of cheap rum and a little bit of work to be done. Weekends were spent snorkelling with turtles, sitting in cool waterfalls and going to beach parties. And avoiding the dreaded scalopendra (look it up) – it still haunts my dreams.
Corrie was my first job when I arrived in the UK. I don't remember much except the cast were super lovely and one of the office girls was a bit mean to me when I couldn't work the photocopier. I didn't watch it growing up in NZ so didn't know who the cast were. My first job was to give the scripts out to the actors. My mother is still mortified that I asked Bill Roach if he was an actor or staff member. He was very friendly and just wanted to know why I was suddenly roaming the halls asking strange questions in a kiwi accent.
Have you started your next novel? Any hints as to its content?
Yes I have. No there aren't.
Kidding!! But I can't give too much away because this one has a little twist in it. It's another romantic comedy (this time set in London and Cape Town) with a wedding, a betrayal, a hot guy and lots of family antics.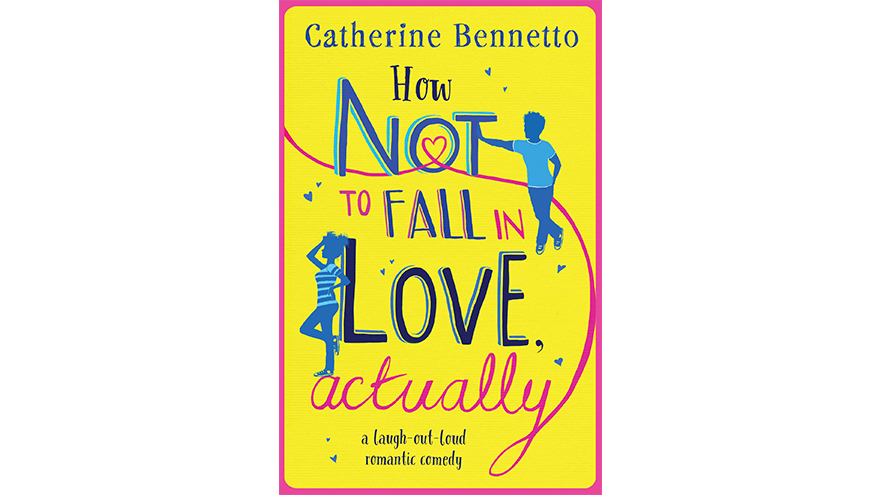 More like this