Self-publishing Queen of Crime Fiction: An Interview with Rachel Abbott
---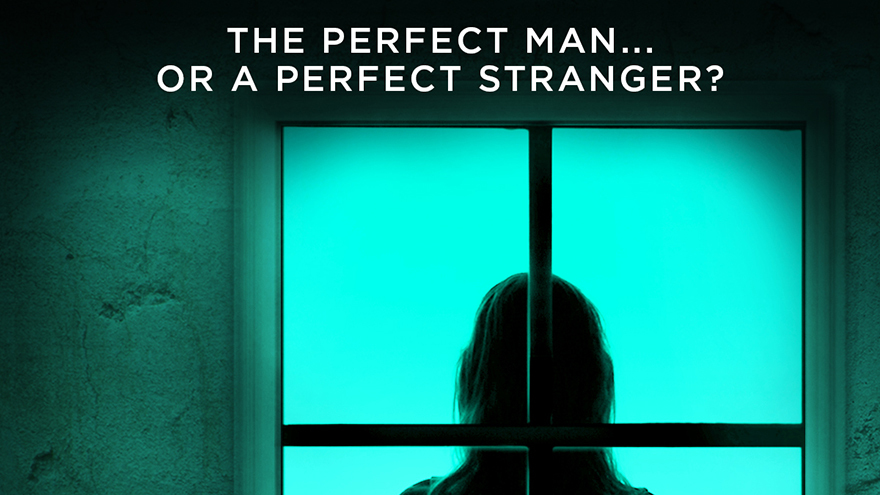 THE SIXTH WINDOW by Rachel Abbott (Black Dot ebook,  £3.48)
Best-selling thriller writer Rachel Abbott tells us how she came to be a self-publishing sensation – and why she can't kill off the whole population of Alderney!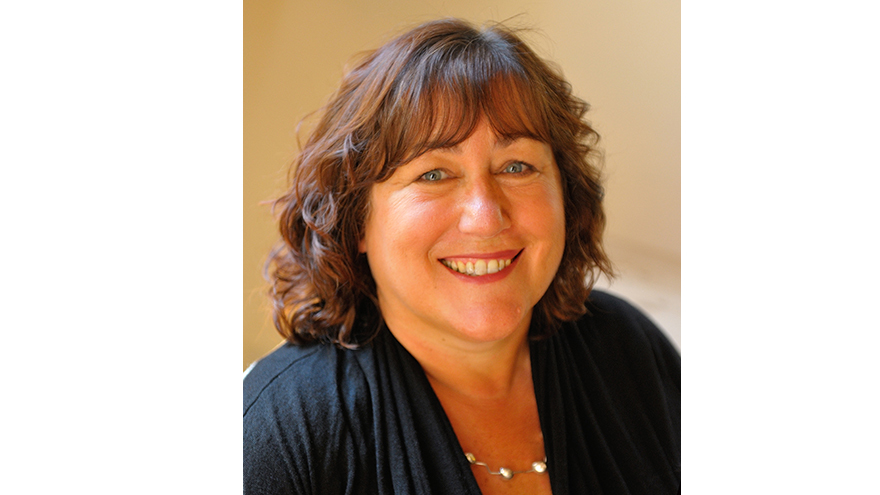 Rachel Abbott, the UK's e-publishing sensation is back with The Sixth Window – another white-knuckle ride of a thriller, with a beautifully complex plot, and a heart-wrenching moral dilemma at its core. The Sixth Window is poised to smash straight into the bestseller charts, just as Rachel Abbott's previous novels have done.
The Perfect Man – Or A Perfect Stranger?
The Sixth Window, a dark, disturbing and addictively intriguing thriller, focuses on Natalie Gray and her daughter, Scarlett, who are racing to uncover the shocking truth about the one person they thought they knew best.
Eighteen months after Natalie  loses her husband Bernie in a horrific hit and run accident, she finds love with his best friend, Ed Cooper, and moves into his home with her teenage daughter Scarlett. But she begins to suspect Ed has a dark side and even darker intentions.
Natalie has to get her troubled child to a safer place. But when Scarlett starts to hear voices coming from the empty apartment next door it seems she has unwittingly moved them into the heart of danger.
DCI Tom Douglas is also chasing the truth. As his investigation into the suicide of a teenage girl draws him ever closer to Natalie and Scarlett, will he be too late to protect them from the threat they face?
With its trademark tense, twisty and complex plot, The Sixth Window proves once again why Rachel Abbott is one of the UK's bestselling thriller writers.
We caught up with her to ask her a little more about her writing and herself.
You're a crime thriller writer with six books to your credit. How did you come to choose that genre?
I generally read thrillers, and so it was a natural choice for me and I had for some time wanted to write a book about a woman murderer. The idea intrigued me. What set of circumstances could be so bad that a normal, rational woman would have no choice but to murder a man? There are relatively few women murderers, and so I began thinking how this could make a fascinating story. After that I became hooked on the psychology, which I find so intriguing. I began to imagine other scenarios in which the behaviour of my characters might create dilemmas for those closest to them.
I know that you're a self-publishing sensation! Please tell us how you came to self-publish.
I didn't start writing until quite late on in life. Anybody who has tried to have a book published probably knows that the first job is to find an agent, and that can take forever. Many well-known authors were turned down time and time again by agents, and I just didn't think that I had the energy to keep ploughing away at it for years. So as I had never set out 'to be a writer' and was originally only thinking of this one book, I thought I would give self-publishing a try. I had no expectations, but when Only the Innocent did so well, I was hooked.
How did you get news of your first book out to would-be readers?
That was hard. To start with, I did nothing except contact people that I knew and asked them if they would like to give it a try. But then I decided to focus on the whole marketing message and I wrote a marketing plan. The most crucial thing is to ensure that people are aware of your book.
The cover needs to become recognisable, so that when potential customers see it they realise they've seen it before and that might motivate them to take a closer look.
I spent fourteen hours a day, seven days a week for three months, posting information about my book on Twitter, Facebook, Goodreads, forums. I wrote articles for other blogs, contacted reviewers – the list was endless and it was very hard work.
But each book is different. People's social media behaviours change and I find that the techniques I used at the start need to be revised with every new publication.
What would be your advice for aspiring writers going down the self-publishing route?
I believe that every writer should consider what his or her primary objective is. If, as a writer, you want to do nothing but enjoy the writing process, then you need to ask yourself how much the sales matter to you. Because if you want to sell a lot of books you have to be prepared to do a huge amount of promotion work, and sometimes the rewards are a long time coming.
If, however, all you want is to know that your book is out there – on Amazon – and you don't care about sales, then go for it.
On the other hand, if you love the idea of getting to know your readers and are happy to chat online, think of ways of engaging the reader and so on, self-publishing can be great fun. But it is devastating to some writers who upload their books and believe all they have to do is sit back and wait – as I did for a few weeks – and see nothing happening. It is very rare that a book becomes successful without a huge amount of effort and commitment.
Have you ever been tempted to sign up with a publisher?
Absolutely. All of my foreign language translations – and my books are in over 20 languages now – are with traditional publishers, and it is much easier than going it alone! There are so many positives about self-publishing, but equally a traditional publisher would take away a lot of the pain. It hasn't been quite the right moment yet, but I would never discount it.
Tom Douglas is a great hero – did you base him on anyone in particular?
No one person, I'm afraid. Tom has a personality that I love a little more with each book. He is thoughtful and considerate, but he's not too confident for his own good and he can be a bit gruff too. He has a temper, if pushed, but usually only to defend others or when people don't behave appropriately. He enjoys cooking and prefers houses with character, and he adores his daughter. What's not to love!
Who would you choose to star as Tom Douglas in a film or TV series?
That's such an easy question for me. Definitely Jack Davenport. There are many, many pictures of Mr Davenport, and although they are all perfectly charming, there is one photograph that absolutely fits Tom perfectly. I would post it here, but sadly I don't own the copyright.
It took me a long time to decide he was my man and there were lots of near misses – Rupert Penry Jones as he was in Spooks, for example, was a close runner up.
How much research do you have to do for your books?
I enjoy the research phase enormously. I have a very friendly and helpful ex police detective chief inspector who helps me with all the procedural elements, although I like to keep those to a minimum. My books are really about the victims and the perpetrators, rather than the police (except we have to have Tom in there, of course), and I do a lot of research on locations, especially in the Manchester area.
My sister and her husband help out there, going out with a camera and instructions of what to film and where to point the camera, because I want to know what my characters are looking at. I also research psychology for some of my characters. For example, if I want to write about a narcissistic personality I need to understand how that person might behave in each set of circumstances.
I have character sheets with images, personality traits, likes and dislikes, background information. Similarly I have photos of every location and in some cases interior layouts of properties. It's so important that readers can visualise what I am seeing, and so I can't afford to cause confusion.
Your novels are set in the UK – ever tempted to write a book set in Italy or Alderney, where you live?
In Only the Innocent, Laura – the protagonist – has a home in Italy that she goes to in order to escape sometimes. I do have an idea for a full length thriller set in Italy, but it wouldn't involve Tom – so it's on hold for now. And although I have never set a complete book on Alderney, Sleep Tight is partly based here. I would happily write more stories on this wonderful island, but there are only two thousand people here, so it's quite hard to think up realistic scenarios without killing off the whole population!
Tell us about the thrill of being a best-selling writer.
The biggest thrill comes from the reaction of my readers. They are such a supportive and wonderful group of people, and when I hear from any of them to say how much they have enjoyed one of my books, it's a fantastic feeling. I particularly love it when someone mentions part of the story that made them shiver, or if they say that the book stayed with them for days. They give me somebody to write for, knowing that I have an audience of people who are going to get pleasure from something that I love doing.
Any drawbacks?
I get very edgy around the time of the publication of a new book, and I find it hard to sleep. That's a definite drawback. I don't find I have a problem with getting the words down, but sometimes I have a problem working my way through the plot. As a writer I am very character driven, and sometimes I can't quite work out what my character would do, given a particularly difficult dilemma. I can always write something, but it has to come from them and it doesn't always happen. I go and do something else until I can work out how they would behave.
Any plans to switch genre in the future?
None at all. I enjoy women's fiction and love writers like JoJo Moyes, Catherine Alliott and others, but I know for certain that I am writing in the genre that works best for me.
What do you like to read in your downtime?
I still read a lot of thrillers, but I also belong to a book club and some of the other members have very different taste in books to me. One woman in particular absolutely loves historical fiction, and so when I can't force them all to read a thriller, I read whatever the group votes on.
I have to be careful, though, because if I am reading something light-hearted and quite flippant, I find myself writing in that tone too – so at certain times of the year I actually stop reading for about a month while I edit my current novel – to make sure the voice is consistent throughout.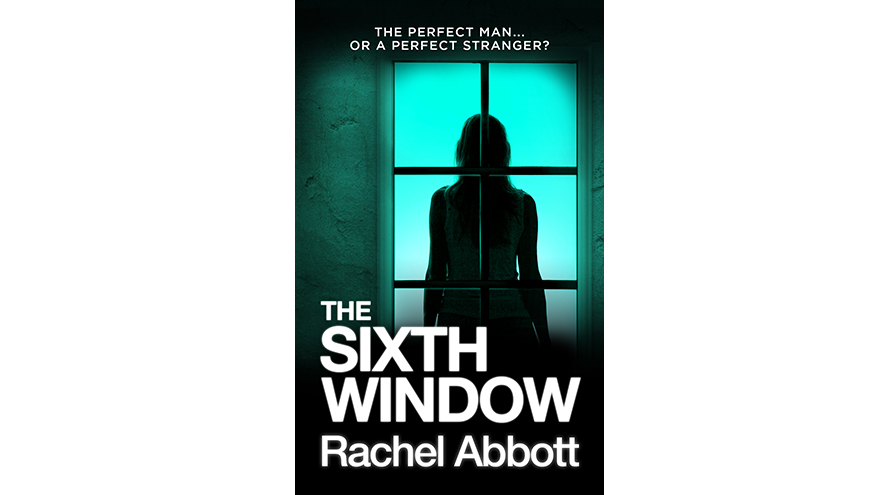 The Sixth Window by Rachel Abbott
is available now as an e-book
and in paperback (Black Dot publishing, £7.99) from April 29
More author interviews