A fascinating chat with This Love author Dani Atkins
---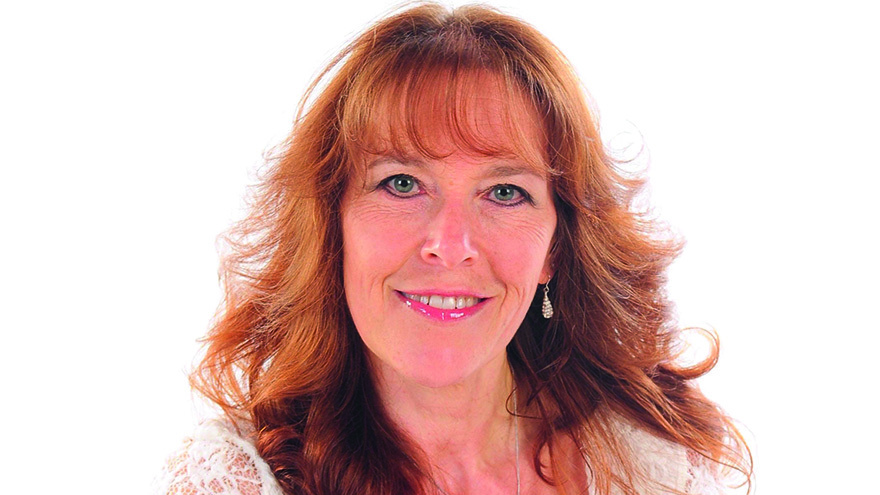 Best-selling writer Dani Atkins reveals the inspiration behind her wonderful romantic novels – and admits that not all research is dull!
Interview by Karen Byrom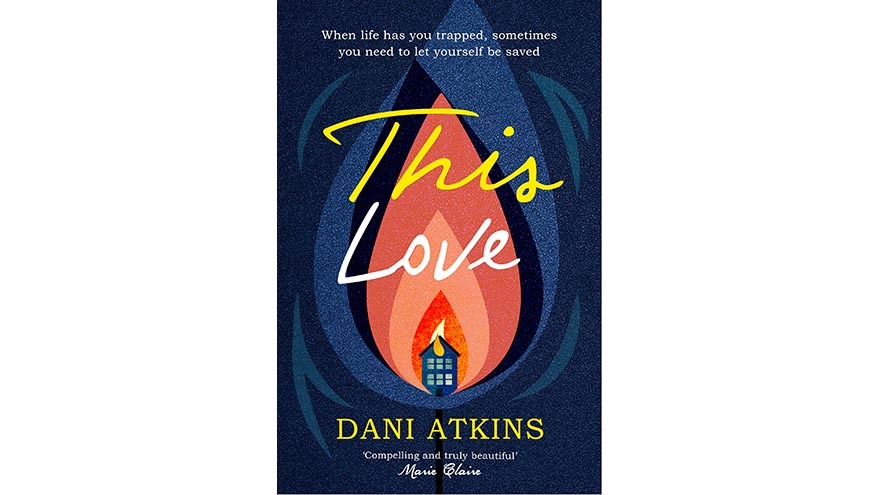 This Love by Dani Atkins (Simon & Schuster, £7.99)
In This Love, best-selling writer Dani Atkins delivers a wonderful new romance. Trapped in a house fire, it seems there's no escape for Sophie Winter – until she's rescued by passing stranger, Ben Stevens. Sophie soon learns that rich, handsome Ben has a habit of rescuing those in need, breaking into their shells and helping them lead fulfilled lives. But past tragedy has wrapped Sophie so tightly in a cocoon of her own making, she fears there's no escape. Can Ben set her free … and will he ever reveal his own secrets?  It's a heart-warming story of love and loss, one I was keen to explore with Dani.
Where did you get your inspiration?
I always think inspiration is a bit like a set of lost keys. When you're actively looking for it, you're never going to find it. But when you relax and stop stressing, it has a way of revealing itself.  For me the inspiration for many of my books often starts with a simple question. In the case of This Love the question was: What would happen if you fell in love with the very last person you should ever become involved with?
The twists and turns don't always reveal themselves straight away. One of the major twists in the book occurred to me several days after the initial idea. It was a real light bulb moment, and I remember standing in the middle of a field (I was walking my dog at the time) and texting my daughter about it because I was so excited that I just had to share it.
Ben is the perfect man – strong and capable, yet gentle and ultimately vulnerable, too. Did you base him on anyone in particular?
No, he is a product of my imagination, but I would love to meet a real-life Ben. I'm sure they must be out there. I liked the idea of introducing a strong male character who wasn't afraid of showing his vulnerability. There's something very sexy about a man who is self-assured and confident enough to cry in front of you – in moderation, of course.
Sophie's experience of escaping a house fire is horribly realistic. How did you research this?
To begin with I watched whatever footage I could find of people jumping from burning buildings. This resulted in giving me a better appreciation of how terrifying that must be, and also meant that I immediately went out and bought several more smoke alarms for my home.
The notion of a house fire has always scared me. When my children were younger I made sure we drilled them in how they should escape from the house if it was in flames. And to this day the first thing I do when staying in a hotel is check out where the emergency exits are.
On a more practical level I also spoke to a fireman about the number of appliances and hoses that would be required to deal with a fire of this size. Not all research is dull . . . sometimes you just have to talk to a fireman!
This Love is all about intense emotions – fear, grief and love. Were there any aspects of the book you found particularly hard to write?
Grief is always difficult to write about, because the fear of losing a loved one is universal.
I found the latter part of the book the hardest to write. By the time I get to around the halfway point in my books, these people aren't just characters on a page (or a screen), they are real. You have lived with them for so long, they almost feel like members of your family. And when something bad happens to them – or you know it is about to – you desperately try to find a way to protect them. But of course you can't, because you're the one who put them in that situation in the first place!
 In a film, who would star as Ben and Sophie?
I always find this one of the hardest questions to answer, because no one is ever a perfect fit. I see the characters so clearly in my head, that it's almost impossible to name specific actors to play them. What I really enjoy is hearing how readers would cast the characters in my books. Sometimes that can be a real eye-opener.
After years of writing, you've become a highly successful best-seller in just a short time. How easy did you find it to get published?
I think it's fair to say that it has taken me a while to get here. Like many unpublished authors, I spent a long time fumbling around in the dark, trying to get my books noticed. For me success came in a slightly unusual way in that after years of trying (and failing) my daughter suggested that I should consider self publishing – and boy am I glad that I did! Very soon, after a lifetime of thinking it was never going to happen, I was lucky enough to have both an agent and a publishing deal. But best of all, I finally had the opportunity to share a story I loved with a wider audience. As an author I should probably be able to tell you exactly how that felt, but to be honest, words don't properly convey it.
What are the highlights of being a successful author?
The best part of this job is doing something for a living that you would choose to do as a hobby anyway. I don't think you can – or should – ever consider writing a book to earn a great deal of money, because that literary jackpot only happens to a very small select group of authors. But being in the fortunate position of having someone pay you for something you love doing, is a privilege and one I will never take for granted.
Aside from the pleasure of writing, my greatest joy is connecting with readers. When someone tells me that they were up until 3 o'clock in the morning, because they simply couldn't stop reading my book, or cried on the train while reading it, I still have to pinch myself.
Any drawbacks?
There are days – every writer has them – when the words just won't come – or they come out halting and stilted. I always know when this happens because I keep stopping and changing a word or a phrase here or there, instead of just letting the story unfold. I normally battle on, hoping that out of the pile of drivel I'm producing, there might be something – anything – that can be salvaged. Invariably, when I go back and read it all again the following day, much of it gets to magically disappear with a press of the Delete key.
That's the funny thing about writing, you just never know when you're going to have a brilliant day, or a totally rubbish one. But if you walked away and chose not to write anything at all when you think you've hit a wall, well, then you'd never know if that was the day when something absolutely amazing would have materialised.
The hardest part of being a writer is probably the isolation and the potential loneliness. There's no one around for the famous 'water cooler chats' anymore. Also there is a very slippery slope you could easily slither down: unwashed; not even brushed your hair; working all day in your pyjamas and not wearing a scrap of make-up.
  Do you think it's important to follow fiction trends?
I think being aware of the trends is far more important than following them. At the end of the day you must write the book you want to write and tell the story you have to tell. Perhaps it isn't the same one that everyone is reading right then; perhaps you are bucking the trend . . . but then again, it's just possible that you're starting a new one.
What authors have influenced you?
Although he writes in a completely different genre, the writer whose skill I most admire and who has both influenced and inspired me is Stephen King. I'm not even a big fan of horror, but Stephen King is without doubt a master of suspense and storytelling and has a unique and insightful way of bringing his characters to life with such honesty and realism. He is a true observer of human nature. Every time I read one of his books, he makes me want to be a better writer.
Who was your favourite childhood author?
For women of my generation (or girls as we were then), it surely has to be Enid Blyton. I particularly loved the Malory Towers series. As a child I vividly remember reading and then re-reading, every one in this series of twelve books. To this day my obsession with them still surprises me, because I was a total homebody (I used to kiss the carpet when we got back from holiday), and the idea of being "sent to boarding school" sounded to me like a prison sentence. But oh, how I wanted to sleep in a "dorm" with all my friends.
And who is your favourite contemporary writer?
There is one clear front runner and that is Liane Moriaty. I've read everything she has written to date, and am genuinely jumping up and down with impatience for her next book. I say the same thing after reading every one of her books. "I really wish I'd written that." If we were ever to meet I'm sure I'd do that hugely embarrassing fangirl thing.
Buy This Love from Amazon
More author interviews
For fantastic fiction stories, book reviews and author interviews why not subscribe to My Weekly  and be sure of your copy each week