E.V. Harte | The Prime Of Ms Dolly Greene | Murder & Mystery
---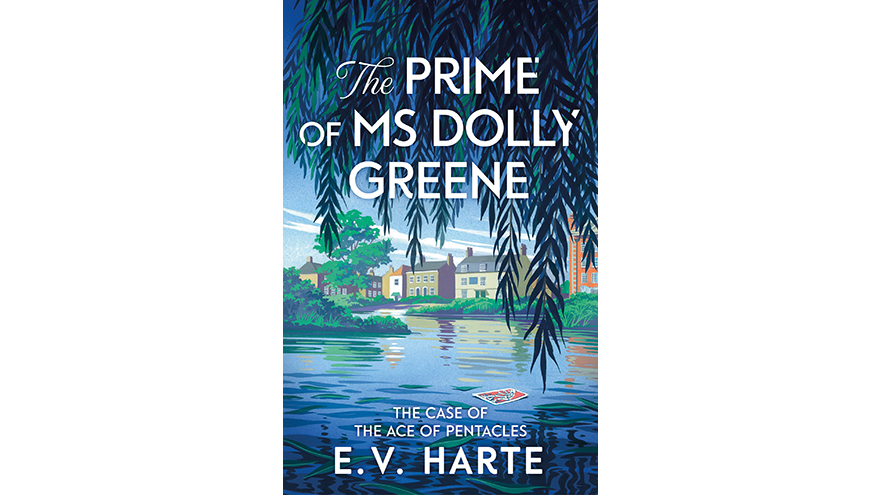 Published by Constable in paperback, £8.99
Reviewed by Maggie Swinburne
Fancy a stroll around the secret areas of London? Discovering canals and tow paths and little hidden streets where houses the size of matchboxes are huddled close together?
And how about having your fortune told by an exotic tarot card reader? But wait a minute, what is this we see in the cards? There's been a murder? And here's a tall handsome stranger in a uniform? Plus there is money coming in?
Welcome to the world of Dolly Greene, psychic card reader, of Tinderbox Lane where she plies her trade and lives in tasteful poverty with her daughter Pippa.
They are very close, so close they share a bed! Always feeling that her life is teetering on disaster, Dolly lives on her wits and her intuitive sense that tells her when trouble is near.
After exotic Nikki has been for a reading and then disappears, Dolly needs all her clairvoyant powers to stay out of trouble and empathise her way to solving the riddle of the murder that might have been. Or not.
Tall, dark and handsome Raff
But the delightful mayhem of the novel is part of its charm. When the tall dark and handsome Raff appears in police uniform, we have an inside line to the heart of the action, and clues and characters abound, all larger than life and totally charming.
One of the most important and intriguing characters in the novel are Dolly's tarot cards, who sing and shine for their owner, and jump out of her hands to land face-up at most opportune moments.
The Death card turns up
If you love a story of love when you are older, then this a most charming novel, Dolly's luck in luring the yummy policeman into her web is totally beguiling, and the resultant antics with her bed-sharing daughter also ring true for any mother of grown up children. (Yes, we are entitled to a love life, and no, you can't come home tonight!)
But of course, Dolly has got a mystery to solve and supernatural powers at her beck and call! What could possibly go wrong… but then the Death card turns up, and the story continues to its thrilling conclusion.
An assured tone and excellent writing, coupled with Dolly's charms make this story a winner from the opening page!
More books for you