Joanna Courtney | The Conqueror's Queen | Colourful historical drama
---
REVIEWED BY KAREN BYROM
Let's go back to 1066 and all that with Joanna Courtney as she explores the life of Mathilda of Flanders, wife of William The Conqueror, in The Conqueroror's Queen. It's the last in the Queens of Conquest trilogy of novels that imagines the lives of the wives behind the three main protagonists staking a claim in England's throne.
Harold Godwinson, Harald Hadrada and William of Normandy all believed they had a god-given right to rule England – but only one man could win and only one wife be Queen.
That wife, of course, was Mathilda – but what was her life like, married to the most powerful man in Europe?
Mathilda is torn between husband and family
We meet Mathilda as a young woman, refusing to agree to a marriage with William. Born illegitimate, and known as "bastard", she believes he is no match her. Feistily, she stands up to her father, but in the end, of course, she has no choice to but obey – the fate of women everywhere at that time.
Fortunately, William has transcended the stigma of his birth and is a personable young man, already powerful in his native France. With one eye on the throne of England, which he believes his cousin King Edward will leave to him, he promises Mathilda a crown.
Soon deeply in love with her husband, Mathilda is nevertheless torn between him and her family. Her half-sister Judith is married to Lord Tostig Godwinson, brother of Harold. He is a schemer, constantly playing off his brother and William in the hope of gaining his throne himself.
Amidst all this intrigue, Mathilda must tread carefully, keeping her husband faithful, her family safe and her court in order.
She must also accept that William, her kind loving husband at home, is a ruthless general, capable of committing great atrocities in battle.
She needs to forgive him and fight with him –  for without his endeavours, she will never be Queen of England.
Love and loyalty are tested
The Conqueror's Queen is a fitting finale to Joanna Courtney's sweeping trilogy, presenting a splendid and wholly believable account of how life must have been for rich and poor alike in the latter half of the 11th century. The characters come vividly to life and are instantly sympathetic – even William, that most ruthless of men, shows his human side under the author's skilful pen.
Each book in the trilogy can be read independently, and I'd wholly recommend the others, too.  Set in England and Wales, the Chosen Queen tells the story of Edyth, granddaughter of Lady Godiva, who married Harold Godwinson.
The Constant Queen explores the world of Elizavita, Princess of Kiev, who was the wife of Harald Hardrada, the most powerful of Scandinavian chieftains.
All three women are richly imagined, their lives convincingly drawn, their love and loyalty tested but true as their husbands engage in battles that have gone down in history.
If you love convincing historical romance, you should definitely make these three books part of your summer reading.  You won't be disappointed.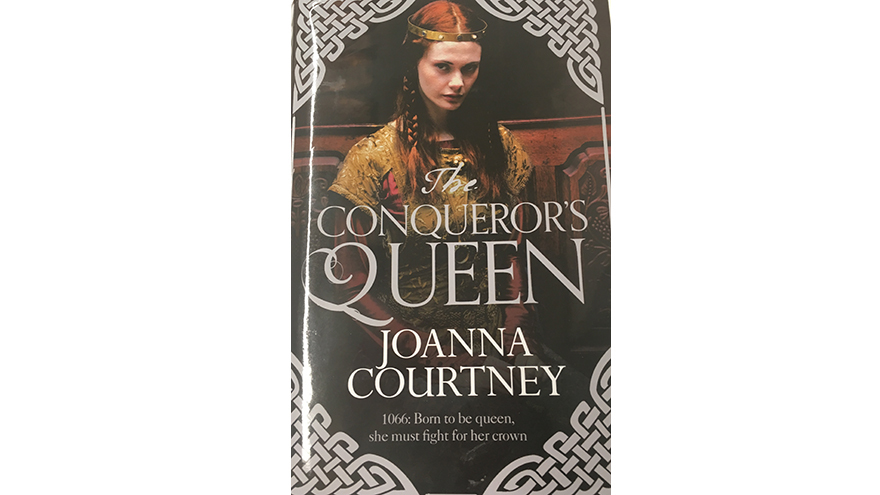 More online historical book reviews
Read book reviews, short stories and serials every week in My Weekly, on sale every Tuesday, priced £1.20