Olly Murs Says Thanks A Million!
---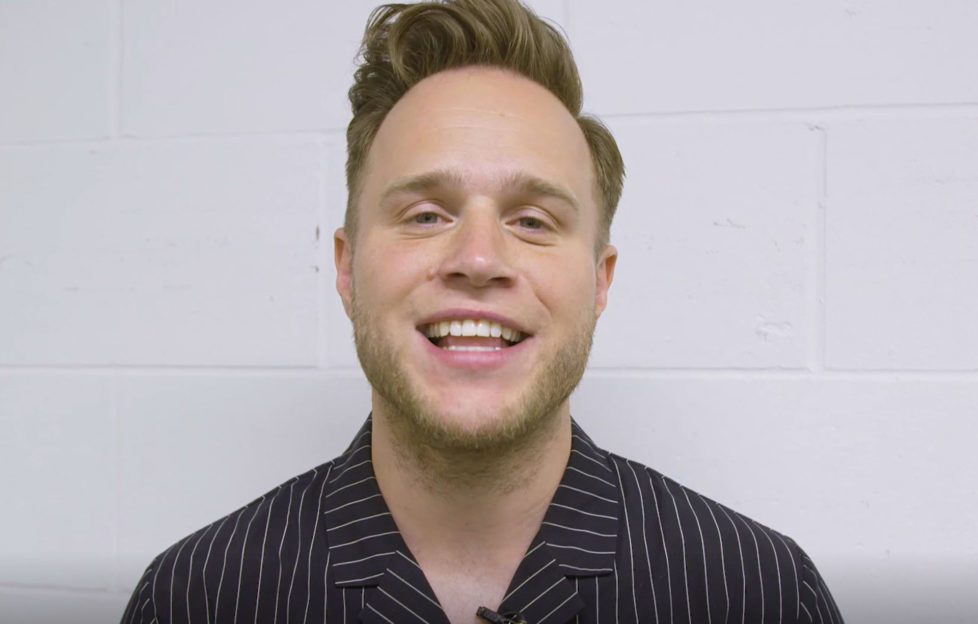 Olly Murs
Pop sensation Olly Murs joined the Rays of Sunshine Children's Charity Choir recently for a special performance in celebration of £1million raised for UK children's charities by The Fragrance Shop Spray A Little Happiness Foundation.
The UK's largest independent perfume retailer, The Fragrance Shop has been donating 5p from every transaction both in-store and online since 2012, and it's only recently they've hit the £1million mark.
In celebration of this momentous fundraising milestone, the choir of the foundation's first ever charity partner, Rays of Sunshine Children's Charity were joined by singer-songwriter and ambassador of Rays Of Sunshine, Olly Murs, who surprised them on stage at a special performance at Westfield London.
The choir, made up of 9 youngsters aged between 6 and 15, all of whom are living with serious or life-limiting illnesses were delighted and overwhelmed when Olly surprised them on stage during their performance.
Commenting after the event Olly, who has been an ambassador and supported the charity's work since 2012, said,
I love being an ambassador for Rays of Sunshine Children's Charity, and for a well-known retailer like The Fragrance Shop to have raised so much money for them and other UK children's charities is just fantastic. This type of support really does help to make a difference to so many amazing children and their families and helps Rays of Sunshine put a smile on their faces by granting their wishes. The choir are all amazing and to join them on stage when they are all singing their hearts out was an absolutely brilliant experience."
After the performance, The Fragrance Shop Chief Executive Officer Sanjay Vadera presented Olly with a cheque for £100,000. Sanjay Vadera chose Rays of Sunshine as the first beneficiary of the Spray A Little Happiness Foundation in 2012 due to its commitment to working with seriously ill and disadvantaged children.
We are happy to have raised £1 million for children's charities since the Spray A Little Happiness Foundation began. We are thrilled that Olly and the Rays Of Sunshine Choir could help us sing about this incredible success, and look forward to raising even more funds for such a remarkable charity amongst others in the future."
Olly Murs, ambassador of Rays Of Sunshine, talks about the charity…
How did you get involved in the charity and what do they do?
I was introduced to Rays of Sunshine back in 2012, and very soon after I wanted to become an ambassador to the charity as I saw first-hand how much it meant to these kids to have their wishes come true. Since then I've worked closely with the charity to grant as many wishes as I can – fundraise, headline their charity concerts, run sound check events exclusively for them on my tour, and generally help raise awareness about the work they do.
Rays of Sunshine is so important to me, as every seriously ill child deserved to have their mind taken off what they are going through, and have a wish granted. Rays of Sunshine work tirelessly to make these come true from meeting one of their idols, to living out their superhero fantasies, or spending a day doing something they've always wanted. Nothing is too challenging for the team to try and make a reality, and to have been a part of that for the last six years has been amazing. I've met so many incredible kids who are going through hell with their health, but seeing their faces when their wishes have been granted is something that will always stick with me.
The charity totally relies on donations from individuals and companies to make their work possible. £100k is an incredible amount of money which means the charity can grant around another 60 wishes for brave children and their families.
The Rays of Sunshine Choir surprise sounds so lovely, how did the day go?
It's been an amazing afternoon coming down to The Fragrance Shop to see the amazing Rays of Sunshine choir sing today. Their voices, their hearts, their smiles – it was amazing and I've loved every single minute of it.
How can we get involved in the charity?
The charity totally relies on donations from individuals and companies to make their work possible. To get involved follow them on social media @raysofsunshinecc (Instagram) and @raysofsunshine (Twitter)
Olly talks about the Rays Of Sunshine Choir
Now read about Peter Andre and the Jeans for Genes appeal…