A Winter Beneath The Stars | Jo Thomas
---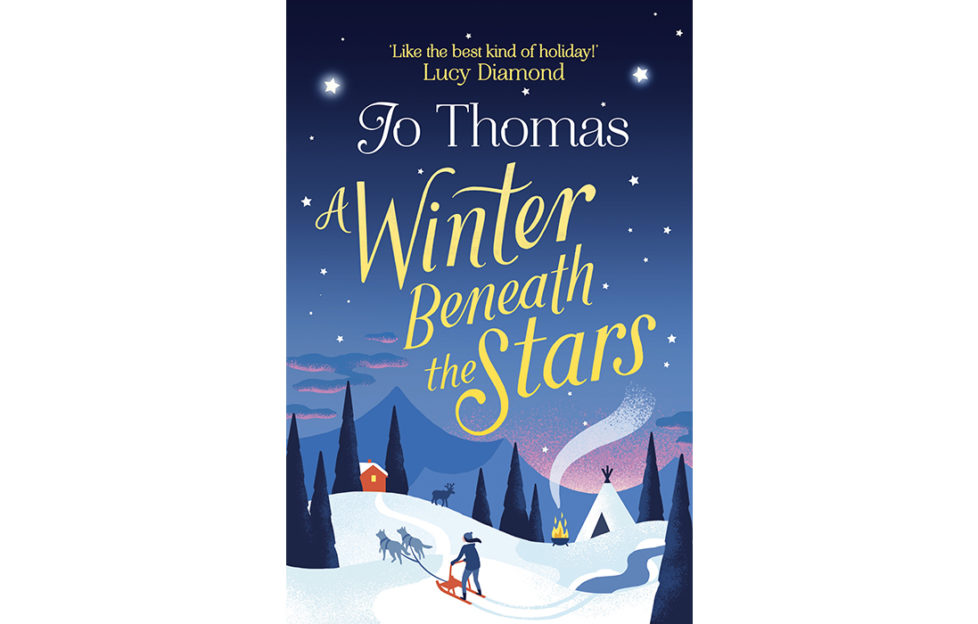 REVIEWED BY KAREN BYROM
Escape to snowy Lapland with Jo Thomas's romantic Christmas novel
Courier Halley wants to escape a family Christmas, so when the opportunity arises to go to Talfors in Swedish Lapland to deliver two precious wedding rings, she is on the next plane.
But things start to go wrong as soon as she arrives, with the discovery that she has picked up the wrong bag. Instead of her own possessions and the two rings, she's confronted with a case full of men's clothing and a journal that obviously belongs to a chef.
She needs to track him down and get her own case back before the happy couple, in Talfors with their family for pre-wedding celebrations, discover that their rings have gone astray.
She sets off to track down the chef
Despite the protestations of Lars, the hotel receptionist who hilariously believes his destiny is to be with Halley, she sets off to track down Daniel, Michelin-starred owner of the case in her possession.
Bjorne, a taciturn reindeer herder, can take her to Daniel, but only if she accompanies him through the snowy forests and glades as he herds his reindeer home. He needs another pair of hands.
Halley knows nothing about reindeer and even less about dog-sledding but that doesn't deter her from taking up Bjorne's offer.
The journey is not just physical but spiritual
And so begins a journey, Halley's "winter beneath the stars", a journey that is not just physical but spiritual, as she gradually forgets her troubles in the sheer hard work of keeping recalcitrant reindeer together, managing a lively team of huskies and coping with Bjorne's mercurial moods.
Their only shelter is small shacks and reindeer hide tents. Will their enforced intimacy draw them together, enabling them to share confidences? Or will each continue to keep their secrets from each other?
For despite the beauty of their surroundings, each is hiding heartache. And as they draw to their journey's end, they have to decide if it is time to trust, and to love again.
An enthralling story
The setting for this story drew me in immediately. Who wouldn't want to go to snowy Lapland at Christmastime? And as I got to know the characters, I became more and more enthralled by this story. Despite her heartache, Halley shows humour, integrity and sheer grit. For all his bad temper, Bjorne is a Norse god – tall, handsome, at respectful of nature, gentle with his animals, protective of his family and friend and Halley's champion when she needs him most.
There is such chemistry between the two that you are willing them to get together, even though poor Lars languishes in the background, convinced that Halley is the woman for him.
There is also a delightful subplot with the wedding party, where the course of true love is not running altogether smoothly. They need those rings!
And of course there are delightful reindeer Rocky and Robbie to become acquainted with, the northern lights to admire and the customs of Bjorne's Sami kinsfolk to get to know.
A Winter Beneath The Stars is one to curl up with hot cocoa and a box of tissues, as Jo Thomas delivers her usual heartwarming, thrilling, romantic read.
A Winter Beneath the Stars by Jo Thomas is published by Headline in paperback, RRP £7.99, and available from Amazon.
More romantic Christmassy reads: