A Wedding in December | Sarah Morgan
---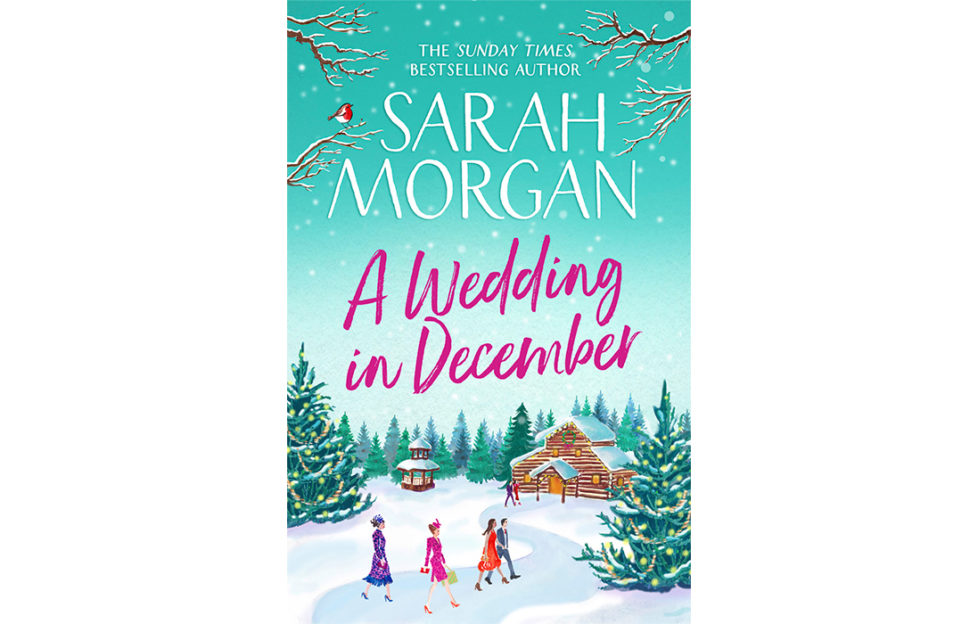 REVIEWED BY ASHLEY BRANKIN
Have you ever told a small lie to protect the ones you love? A tiny fib that kept your nearest and dearest from worrying?
Weddings are a cause for celebration in any family, but will young Rosie's winter nuptials bring joy or heartache to all involved? You'll be eager to turn the pages as you fall in love with the White family and all their secrets…
A few weeks before Christmas, Rosie White, the flighty youngest daughter of Maggie and Nick, drops a bombshell on her family: she is getting married. And soon!
Galvanized into action, the White family prepare to lock their skeletons in the closet as they embark on a journey to save Rosie from herself.
The Wedding…
Although she has only been dating Dan for a few weeks before accepting his proposal, Rosie is sure he is the love of her life. Plans are in place for a magical Christmas wedding in Colorado, USA.
But doubts begin to set in when her family brings some reality to her little haven in the snow. Has she really made the right decision?
Protective big sister Katie is less than thrilled with her little sister's announcement of a winter wedding to a man that none of the family have met. She will endure the long-haul flight if only to stop the marriage.
But can she keep what has happened to her a secret without anyone noticing?
Maggie's girls have flown the nest, and she isn't sure what to do with herself now. Stuck in a job she hates and her marriage to the girls' father, Nick, over, she is no longer sure of where she fits in.
Fake it one last time?
One thing she is sure of. Katie and Rosie will not find out before the wedding that their parents have separated – even if she and Nick must fake it one last time.
Sarah Morgan's latest book, A Wedding in December, is a heart-warming, funny read for those chilly winter days. You will find yourself urging the White family to be honest with one another while laughing at some of their self-inflicted predicaments, as you turn the pages.
Drawn into all the hectic wedding prep, you can't help but wonder. How is it going to end – not just for Rosie and Dan, but for her sister and her parents, too?
A Wedding In December is published by HQ in paperback, RRP £7.99, and available from Amazon
For the chance to win a free copy – and to read an exclusive short story by Sarah Morgan – pick up this week's bumper Festive My Weekly magazine dated November 16, 2019
More Festive Reading: