Snow Angels | Nadine Dorries
---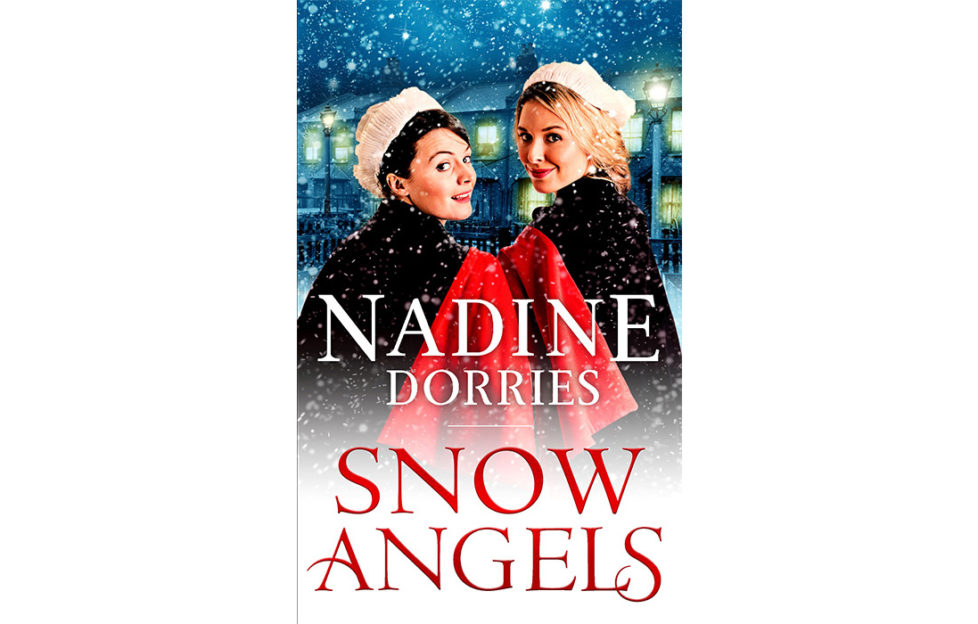 REVIEWED BY SARAH PROCTOR
A thin, nervous young woman turns up at the Seamen's Stop on a stormy night.
The landlord, Malcolm, who only usually takes in sailors, finds himself offering her the tiny spare room. She is secretive and seems unwell; uncharacteristically, his heart goes out to her. But who is she, and what is she doing wandering alone in the dock streets of post-war Liverpool?
Over at Matron's Christmas party in nearby St Angelus Hospital, we meet a dozen or more characters in quick succession. Though if you're a fan of the Lovely Lane series, of which this is the fifth book, you'll recognise many if not all of them!
Centre stage is glowing, happy Sister Emily Horton. She's waiting for the formalities to be completed so she and husband Dessie can adopt bouncing baby Louis. In the previous book, he was discovered close to death in the garage of an abandoned house, and the hospital staff have collectively taken him to their hearts.
But someone disapproves…
This is just as well, as Sister Horton is determined to continue in her job. And so in a pattern familiar to modern parents, Louis' admirers are called upon, in turn, to take care of him during the day.
The little boy appears to be thriving on the arrangement, but someone disapproves. And they know just how to put the cat among the pigeons…
There's a multitude of lively sub-plots too. Dr Gaskell's timid, tranquillised wife Doris ventures out of her empty home and finds her talents much in demand. Nurse Victoria Baker is due to give birth very soon but is eager not to miss out on any get-togethers.
While recovering from shell shock, Dr Teddy has cheated on his nurse fiancée Dana, and it seems no amount of remorse and pleading can ever win her round again. And Lovely Lane nurses' home housekeeper Mrs Duffy takes a very dim view of suggestions that she might accept some help in her work…
Both of them have uneasy secrets
I felt keenly the contrast between Emily, the successful woman striving to have it all, and Eva, the girl in the shadows, who after a traumatic time has nothing left but her determination. Both have uneasy secrets, so how will their stories unfold?
Nadine Dorries grew up and trained as a nurse in the area she writes of, and it shows. There's a blizzard of humour, pathos and authentic touches as the action accelerates towards the climax and Christmas Day, the various unfolding scenes linked by the progress of a speeding, wailing ambulance…
As hospital switchboard operator Madge declares, "Look at the state of us. Kidnapped babies, satin gowns all over the show, a baby about to be born miles from home and to cap it all, it's snowing. Hardly the bridge set, are we?"
No – the nurses and staff of St Angelus have vulnerabilities, sacrifices and ultimately winning hands of a very different kind.
Snow Angels by Nadine Dorries is published by Head Of Zeus in paperback, RRP £7.99
More lovely Christmas novels: