Died and Gone to Devon | TP Fielden
---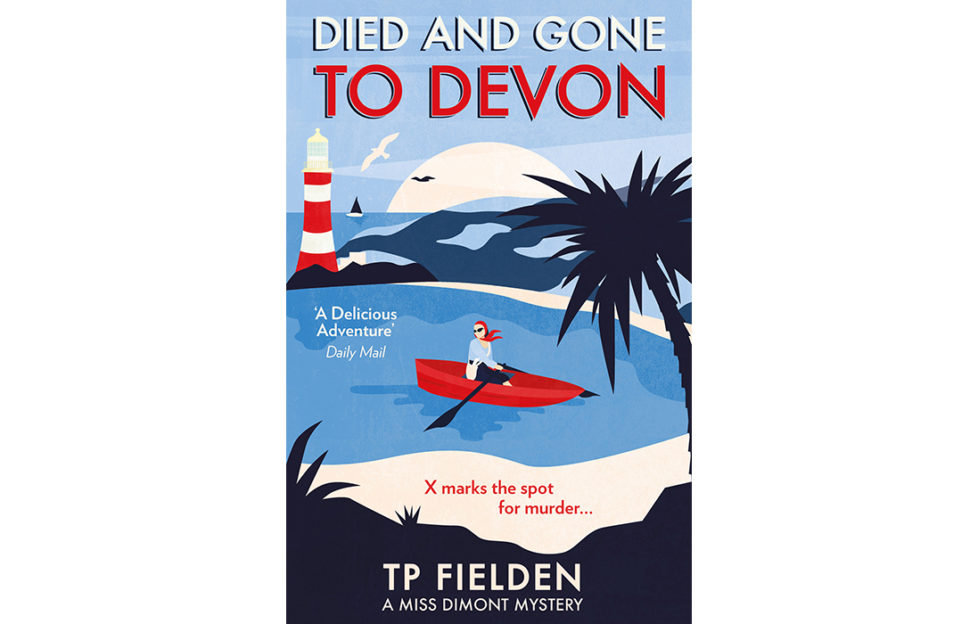 REVIEWED BY BARBARA BEATON
Intrepid reporter Judy Dimont reutrns to solve a fourth mystery
Temple Regis, 1959: Devon's prettiest seaside resort is thrown into turmoil by the discovery of a body abandoned in the lighthouse.
It's only weeks since another body was found in the library – and for the Riviera Express's ace reporter-turned-sleuth, Judy Dimont, there's an added complication. Her friend Geraldine Phipps is begging her to re-investigate a mysterious death from many years before.
What's more, Judy's position as chief reporter is under threat when her editor takes on hot-shot journalist David Renishaw, whose work is just too good to be true.
Life is busier than ever for Devon's most famous detective…
Can Judy solve the two mysteries – and protect her position as Temple Regis's best reporter – before the murderer strikes again?
This is the fourth book featuring Judy Dimont as amateur sleuth. The series seems to be very popular, and I can see why. I thoroughly enjoyed this humorous story that accurately and fondly described life in a small seaside town in the 1950s – a very nostalgic feel.
The author shows a real understanding of the era, with cameos of popular stars of the time planting the story firmly in its place. Older readers will enjoy a stroll down memory lane, while younger viewers will be highly amused by the quirks of the period!
The author also sharply observes the world of publishing back in the day – and especially so with the contrast between the cut-throat world of Fleet Street versus the sleepy-town, cosy world of the Riviera Express.
The leading lady, Judy Dimont, has a marvellous backstory full of intrigue with references to WWII and the Cold War, adding to her fiesty personality and letting the reader know she can darned-well look after herself!
Well, she could, if her mother would let her…
Between her mother trying to get her to go "home" to Essex, and David Renishaw trying to upstage her at every turn, Judy has her hands full even without trying to solve not one, but two murders. But Judy is made of strong stuff, and solve them she does!
As a woman in her 50s with a colourful past, strong, intelligent and independent, Judy is a character most readers will relate to – and admire.
Although it is perfectly possible to read this as a stand alone, I do feel it might be easier to get to grips with the cast of Temple Regis if you read the first 3 novels in the Judy Dimont series. Also, although not quite a cliff hanger, the ending does segue into the next novel – in fact, my copy had the first two chapters of The Riviera Express, so I'm afraid I'm hooked and can't wait for it to come out!
For me, the book had a Father Brown vibe to it, and is unashamedly "cosy crime".
If you like your crime stories logical, intelligent and non-graphic with a dash of nostalgia, then this is for you.
I thoroughly enjoyed it and would not hesitate to recommend it for a great read on a dark, cold, winter's night.
Died And Gone To Devon by TP Fielden is published by HQ in paperback, RRP £8.99, and available from Amazon
More Cosy Crime Novels