Snowed In At The Practice | Penny Parkes
---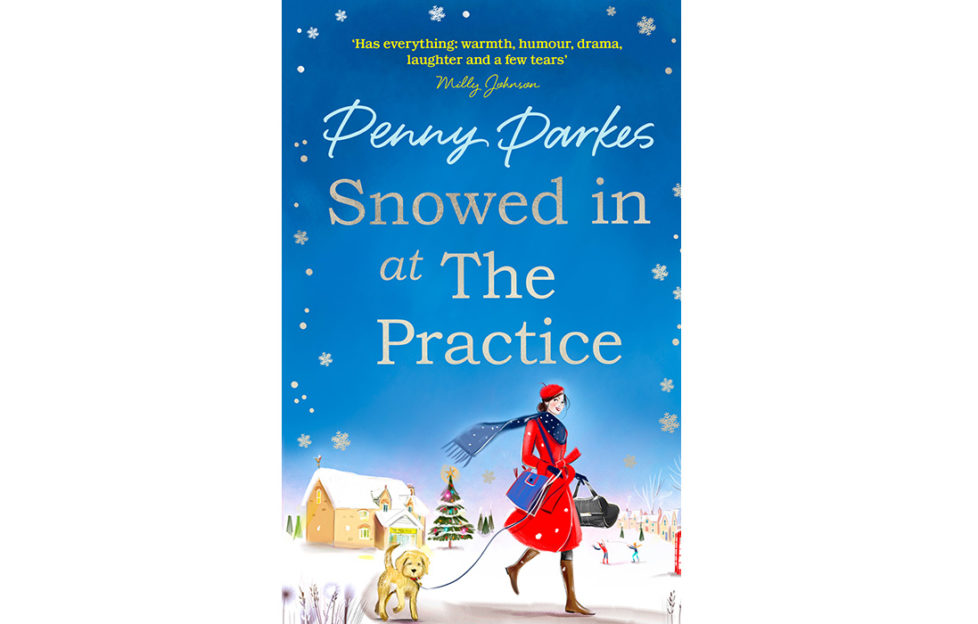 REVIEWED BY KAREN BYROM
This last in the Larkford series, but a great read this Christmas…
I read this one with mixed emotions – on the one hand it's the much anticipated next novel in Penny Parkes's Larkford series; on the other hand it's the last.
Thankfully the residents of Larkford's final outing goes with a festive fling as the snow falls, secrets are revealed and romance blossoms under the mistletoe.
Holly is missing work
Of course, there are trials and tribulations along the way. Stuck at home on maternity leave with her new twin daughters Olivia and Lottie – not to mention her elder twin sons – Dr Holly Graham is missing work far more than she expected. With her husband Dr Taffy Jones and her colleagues holding the fort at the Practice, Holly needs to find another outlet for her skills, and joins her friend, DJ Lizzie, as Radio Larkford's on-air doctor.
But when this leads to another job offer, this could cause trouble between Holly and Taffy.
Meanwhile, over at the Practice, Holly's maternity cover, Dr Tilly Grainger is finding life in the peaceful Cotswolds valley a tad too quiet. She's looking for adventure, and working her way through all the single eligible men in the vicinity. But what is she really looking for?
There are relationship issues to resolve for Dr Dan Carter and his partner, Grace, too, if they're to achieve their happy-ever-after. Could it come in the shape of Lulu, the little girl in need of mothering as her own mother's health fails…
Caught up in their own challenges, will the friends even notice that widower Connor is struggling to adapt? Fame and fortune are no substitute for happiness, and it seems like he is preparing to leave Larkford forever…
Hope and happiness
With its colourful cast of characters and swift moving narrative, Snowed In At The Practice stirs all the emotions; there's sadness within the pages, but there is so much hope and happiness, too – just what is needed at Christmas.
Snowed In At The Practice by Penny Parkes is published by Simon & Schuster in paperback, RRP £7.99, and available from Amazon.
More Christmas Reading