A Perfect Cornish Christmas | Phillipa Ashley
---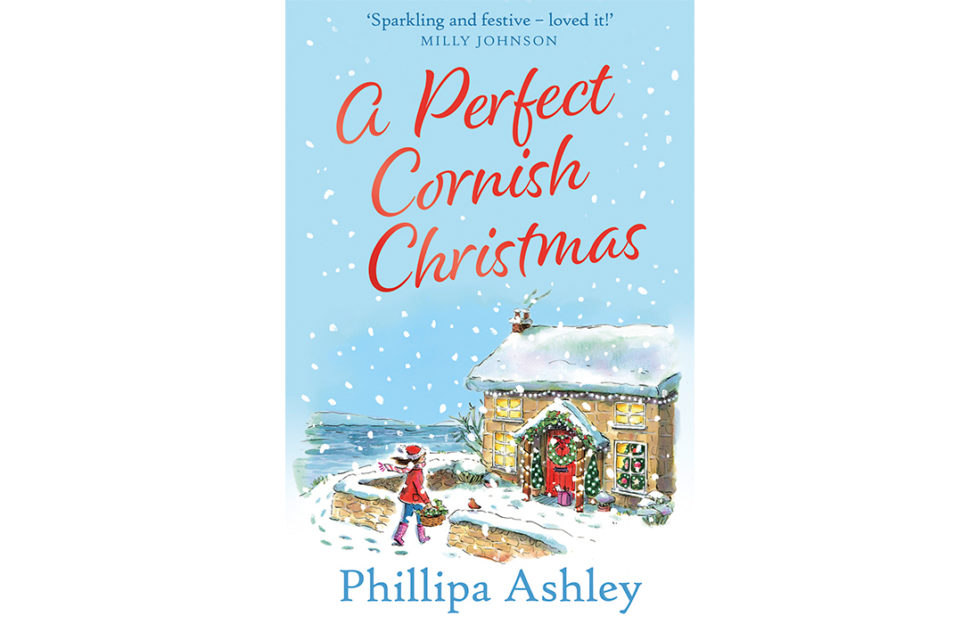 REVIEWED BY KAREN BYROM
Christmas isn't just about receiving, it's about giving presents. So imagine sisters Ellie and Scarlett's excitement as they prepared a special surprise for their parents, to be revealed on Christmas Day, 2018.
The family were about to discover their roots through an ancestry website to which the sisters had submitted DNA.
Together they gathered at Sea Holly Manor – the home left to them by their old Aunt Joan, where Ellie now lives alone – for the big reveal.
But in a disastrous twist, the results revealed that youngest sibling Scarlett was only Ellie and brother Marcus's half-sister.
An instant attraction
The discovery tore the Latham family apart – and left Scarlett wondering just who her real father was. But with mum Anna refusing even to admit to an affair, it seemed there was little chance of finding out.
Meanwhile, her relationship with her "father" Roger and her siblings had become increasingly strained.
So come Christmas 2019, Ellie is surprised to get a phone call from Scarlett. Can she come and stay at Sea Holly Manor for a while?
Ellie is very happy to have her sister's company. The two sisters settle down into a routine, but there's still tension in the air.
However, both are distracted by two very eligible Sea Holly Cove males. Aaron Carman is gradually becoming more than a friend to Ellie; and there's Jude, the handsome environmentalist to whom Scarlett feels an instant attraction.
Hidden heartache
But obstacles stand in their way, not least the secret of Scarlett's parentage, and the heartache Ellie has hidden from her student days.
As they prepare for the Winter Solstice Festival, things come to a head. Will Ellie and Scarlett's fractured family be healed in time for Christmas? Will either sister get the happy-ever-after she deserves?
With its topical modern plot twist in a traditional winter setting, and a will they/won't they/should they romantic dilemma simmering away on every page, this is a page-turner of a festive read.
A Perfect Cornish Christmas by Phillipa Ashley is published by Avon in paperback, RRP £7.99
Like a chance to win a free copy, and read a sparkling Christmas short story from Phillipa Ashley? Pick up this week's My Weekly, issue dated December 14, on sale December 10.
More Fabulous Festive Reads: