The Garden Of Forgotten Wishes | Trisha Ashley
---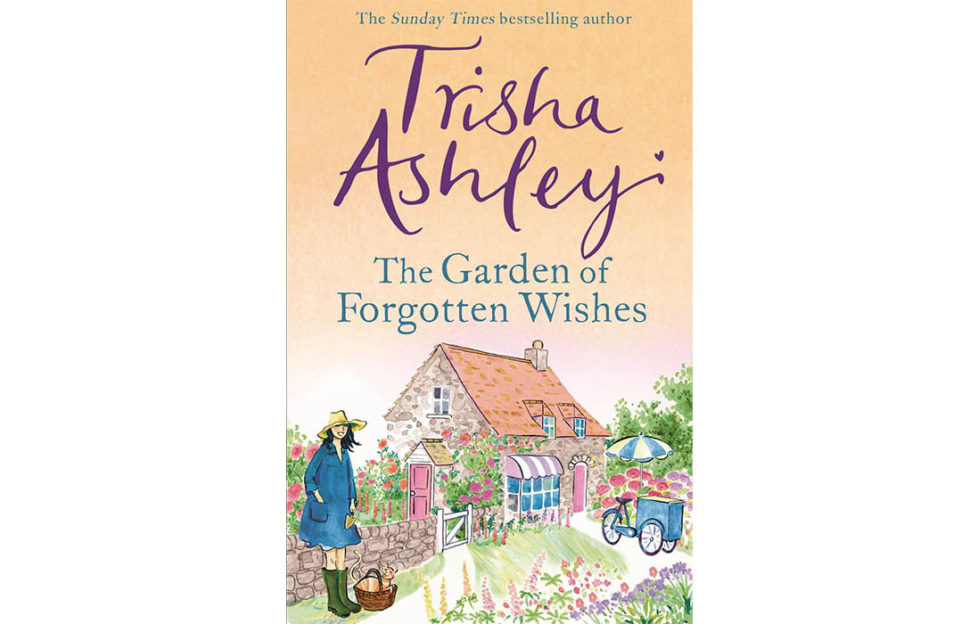 REVIEWED BY SARAH PROCTOR
It's time for Marnie to come home. To a place she's never been before…
Jericho's End is possibly the most picturesque setting for a story I've ever encountered. The village clings to the hillside above a ravine and waterfall where it's rumoured angels have been seen… or fairies… or might they actually be the same thing?
It boasts a marvellous ice cream shop and a picturesque Victorian walk up to the waterfall. And – new this year – there will be a chance to tour the apothecary garden of Old Grace Hall, the local stately home, which is in the process of being lovingly restored.
It's the place where Marnie's mother grew up – the place that, on her deathbed, she mysteriously begged Marnie to promise she'd never visit.
However, after several years working on chateau gardens all over France, the perfect gardening job has come up… helping to restore the garden at Old Grace Hall in Jericho's End.
Something she ought to tell him…
And so, ignoring her misgivings, Marnie moves into Lavender Cottage alongside charming, lively elderly sisters Elf and Myfy. She is adopted by their rescue cat and discovers that Ned, the hall's new owner, studied alongside her at horticultural college.
The events of the intervening years, however, mean that he is no longer the carefree friend he once was. And that makes Marnie all the more anxious about revealing something she really ought to tell him…
So life in the Garden of Eden unfolds, with occasional rustlings of unease interspersed with prolonged, glorious sunny spells.
There are sinister locals, and ghosts to be laid. The truths and demons, injustices, and family scandals will out.
However, this is predominantly an escapist summer idyll by a skilful, well-loved author.
Ice cream and hearty, delicious meals
It's peppered with gnarled, ancient rose bushes, cool, mossy marble and the enjoyable logistics of setting up a new visitor attraction. Stand by for lots of ice cream and hearty, delicious meals too (guilt-free after all that digging, of course).
The Garden Of Forgotten Wishes is a wonderfully enjoyable, lavender-scented rural chronicle that we never doubt will conclude blissfully well. At the very end, there are even some delightful ice-cream recipes. A lovely touch that makes the paradise portrayed seem that bit closer to reality!
The Garden Of Forgotten Wishes by Trisha Ashley is published by Penguin, £10.49 HB.
You may also like…